If you are a woman working in the UK, chances are you will be working for free from 10 November until the end of the year, in comparison to a male colleague. In fact, the rate of gender pay inequality in the country is currently 18.1%, as estimated by the UK Government Equalities Office for both full-time and part-time workers.
The Equal Pay Day marks the occasion each year to highlight the progress made in closing the gap. Last year, the day fell on 9 November, a sign that the gap is very slowly narrowing: according to the Fawcett Society, at this rate, it will take over 60 years to close the gender pay gap.
Sam Smethers, Fawcett Society chief executive said that a root cause of inequality is that the work done by women is not valued as much as that of men. "Equal value goes to the heart of the fight for pay equality, because the reality is that if it is a sector dominated by women the pay will be lower," she said.
Women's financial equality is not only beneficial to the economy, as a substantial body of research shows, but it is also linked to tackling domestic abuse. "Income inequality is directly linked to gender-based violence," campaigners at Sisters Uncut tell IBTimes UK, indicating that financial abuse is often a form of coercion experienced in the context of domestic violence.
In France and Iceland women left work early to highlight the consequences of the pay gap. In the UK, a similar initiative inviting women to leave work at 3.34pm (the exact time from which women start working for free in comparison to men) proposed by Stylist magazine has not received as much attention. As the call for action fails to mention a meeting spot for those women who do decide, or are able to, leave work early in protest, it will remain difficult to estimate what kind of support the initiative will gather.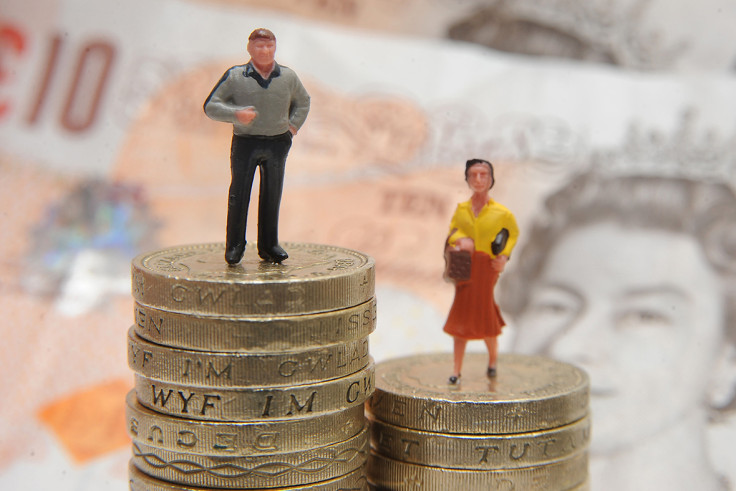 The Fawcett Society instead launched a social media campaign using the hashtag #EqualValue. The organisation invites women to share a photo of themselves doing the job that they are proud of – paid or unpaid work – to highlight the contribution of women in the economy and in society. Men were also invited to join by sharing a photo together with women they are proud of, or of themselves undertaking important work traditionally perceived to be done by women.
Labour leader Jeremy Corbyn enthusiastically supported the campaign on Twitter, taking the opportunity to outline the Labour party plan for a real living wage that, according to Corbyn, would "disproportionately benefit women who too often work in under-valued jobs".
The notion of equal value, included in the Equality Act of 2010 is precisely one of the sticking points in enforcing equal pay from a legal perspective. Data from the Ministry of Justice shows that in the past five years, all claims have been settled before the final hearing, either through a conciliated settlement or through a private settlement and subsequently withdrawn.
The lack of standard definition of equal value is one of the main areas of dispute in 'equality of terms' cases where there is no job evaluation. "Equal value is a difficult concept to understand easily and this can often put people off, making a valid claim against an unscrupulous employer, particularly women who have been discriminated against" said Caroline Underhill, practice lead, equal pay at personal injury and employment law firm Thompsons Solicitors.
The cases can drag on for years, and if the claimant is not a union member, the legal costs on top of the tribunal fees can be hefty. "Tribunal fees were introduced by the Tory government and are a real deterrent to women who have legitimate cases to which their employers should answer. They are a major barrier to justice and we have seen a significant decrease in tribunals since the fees were introduced," Underhill told IBTimes UK.
The government's plan in tackling the issue include mandatory gender pay gap reporting, which will force companies with over 250 employees to publish their mean and median pay gap. According to the Fawcett Society, this measure on its own is not enough, and the government would need to require an action plan on how employers will close the gap, with penalties for those who do not comply.
The Women's Equality party proposed to tackle pay inequality on more than one front. Their three-part approach includes a more detailed publication of companies' employees data, focus on school programmes to ensure girls have access to equal opportunities in various fields, and a £6.5bn investment in childcare.
Party leader Sophie Walker explained: "We must acknowledge the multiple reasons behind pay inequality, including race and ethnicity, disability and age, which means pay transparency must cover more than just gender. Black and minority ethnic women, for example, face double discrimination and an even bigger pay gap, and in effect stopped being paid last month."