With Justice League and the first Wonder Woman movie, Diana Prince has not only set her foot outside of Themyscira, but also has proven to be a worthy opponent to her formidable foes. And with director Patty Jenkins confirming more adventures in a much-anticipated sequel, speculations are high on what follows next.
As goes with any superhero blockbuster, fans are mostly intrigued about the Amazonian warrior's next battle and who is going to stand out as the supervillain in Wonder Woman 2. Although, plot details are hardly out at the moment, DC movie fanatics might have figured out a major clue.
According to Omega Underground, the Gal Gadot-starring blockbuster has come up with a working title and it is going to be called Magic Hour.
While the title does not seem to reveal much about the part 2 plot, dedicated movie news sites claim that it refers to the identity of the sequel's villain — Circe.
Who is Circe and what is her comic book history?
One of the oldest known enemies of Wonder Woman, Circe takes her name and character after a Greek mythological figure of the same name, who had imprisoned Odysseus in Homer's Odyssey.
Asides being the daughter of Titans, Circe possesses vast knowledge of magic, having struck a deal with Hecate — the Greek goddess of sorcery, and is known to transform humans into animals. But most importantly, Circe exhibits a strong despise for the Amazons and their leader Diana Prince over their conflicting ideals when it comes to humanity.
Circe's introduction in the Wonder Woman franchise, however, is still a product of speculation and considering there's no official word from the studios, fans should take it with a pinch of salt. The evil sorceress aside, another popular supervillain choice — opposite Gadot's DC superhero — is Cheetah.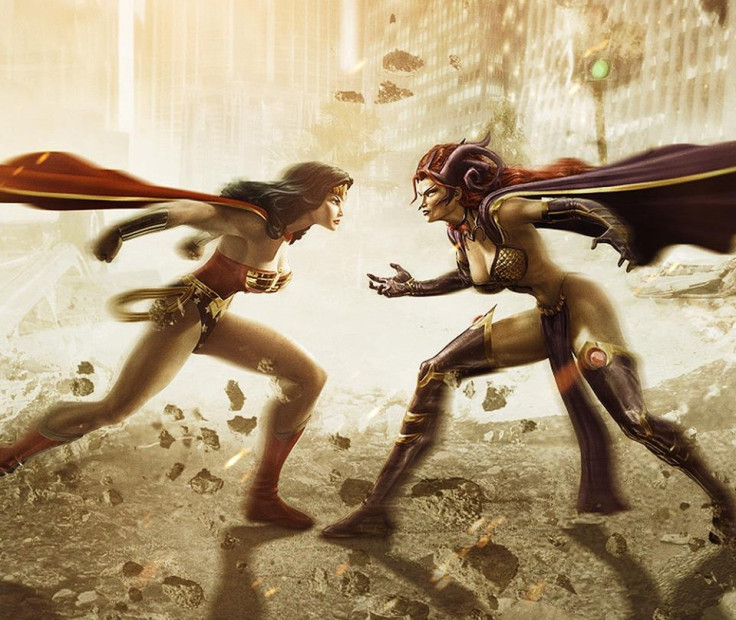 Meanwhile, there is some solid report when it comes to the much-anticipated sequel's filming. Wonder Woman 2 is expected to begin production this summer (sometime in June) in the UK but, the film hits theatres only in next year — 1 November 2019.
Once again, the Patty Jenkins-directed superhero flick is reported to be a period piece and most probably would be set against the backdrop of Cold War. While there are rumours of it being a love story, the filmmaker without revealing much has rubbished the reports.
"I like the idea of taking somebody on a very solid, great journey but that arrives at a bigger question being answered," Jenkins told Collider, dishing on the next action adventure.
She added, "So it's like that but because she is Wonder Woman and she's here now and she's fully developed, it's got great fun from the start and great big superhero presence from the start and is funny and a great love story again and a couple new unbelievable characters who I'm so excited about, who are very different than were in the last movie."