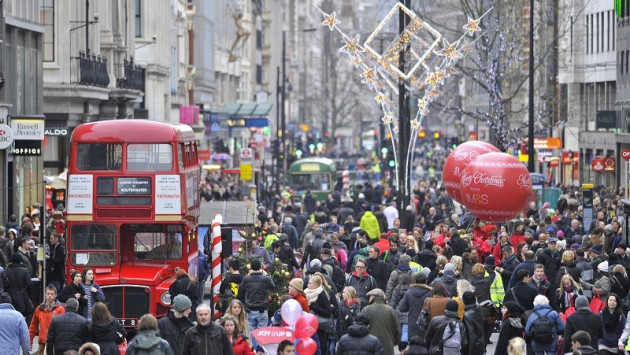 More than a million people in the UK will have to fund Christmas by using payday loans as pressure on personal finances continues to grow.
According to the Money Advice Service's Christmas Spending Survey, which commissioned One Poll to question 2,000 people in October, nearly one third of UK adults (16 million people) will pay for the festivities using credit cards, and 1.2 million people will have to use payday loans to cover the cost of Christmas.
The UK payday lending sector is worth a staggering £2bn ($3bn, €2.3bn) in the UK.
Despite the loans being described as one-off short term loans, costing an average of £25 per £100 for 30 days, up to half of payday lenders' revenue comes from loans that last longer and cost more because they are rolled over or refinanced.
In addition, interest rates on the short term loans can reach highly inflated levels.
For example, one of the UK's largest payday loan companies, Wonga, bumped up its representative APR of 5,853% on its website this month.
The research also revealed that this year seasonal spending is expected to reach £24bn - £1bn less than Christmas 2012 - and that almost one in ten adults (9%) are still paying for Christmas 2012.
But people anticipate Christmas will cost them £487 this year - £21 less than 2012, according to the government backed Money Advice Service.
The research also highlights the financial pressures families face as they stretch their finances over the next two months, with more than a third of UK adults (38%) saying they are "worrying" about how they will afford Christmas this year.
Despite intentions to cut back, 34% of UK adults admit they expect to start 2014 in debt (about 17 million people) because of the cost of Christmas.
Two fifths (40%) of respondents said they feel pressure to put on a special Christmas for their family, and more than a third (39%) say they stretch themselves financially over the festive season.
"Christmas is an exciting time to catch up with family and friends but can also be a worry financially, and very stressful if money is tight," Jane Symonds, head of service delivery at the Money Advice Service, said.
She added: "Getting to grips with the costs in advance of the big day will help you take control of your spending and alleviate some of the pressure."