A man wearing a Help for Heroes T-shirt may have been murdered by Muslim fundamentalists in a terrorist attack on the streets of London, say Whitehall sources.
Emerging details suggest an extremist link to the attack on a man believed to be British soldier who was hacked to death with machetes by two men.
According to BBC sources, they shouted "Allah Akhbar" meaning "God is great" in Arabic.
Witnesses described the attackers as black and of Muslim appearance.
Reports also suggested that the incident was filmed by the attackers themselves, a claim echoed by shocked onlookers on a bus.
They told how one of the assailants came up to the vehicle and told passengers to take photographs of the scene.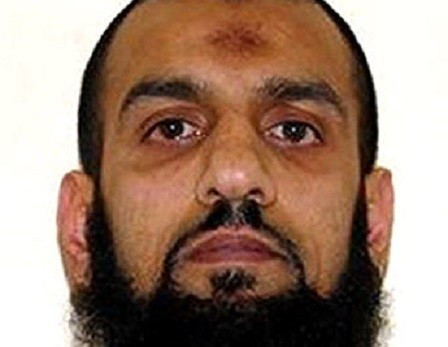 Unconfirmed reports said the victim's head was cut off.
The incident echoed a Muslim extremist plot to behead a member of the British armed forces in 2007.
Fundamentalists based in Birmingham wanted to behead the soldier "like a pig" in a lockup garage, it emerged in court.
They hoped that the killing would undermine morale among members of the British armed forces serving in Afghanistan and deter British Muslims from joining up.
Jobless former charity worker Parviz Khan, 37, and his co-defendants drew up a list of 25 potential targets.
Detectives foiled the 2007 plot after spending six months spying on the gang.
Seven hundred officers raided eight homes and four businesses and arrested nine suspects.
At Leicester Crown Court, Khan pleaded guilty and was sentenced to life in January 2008, with a minimum of 14 years.
Three men were sentenced to seven years for supplying equipment to militants in Pakistan. Two other men were jailed for failing to report the conspiracy.
READ:
Woolwich 'Beheading': ITV Posts Video of Man with Meat Cleaver and Bloody Hands at Scene
Islamic Terror Link to Woolwich John Wilson Street 'Beheading' of Soldier
Woolwich John Wilson Street 'Beheading': Shock Eyewitness Accounts
Woolwich John Wilson Street 'Beheading' Photos: Men Attacked 'Soldier' with Machete
Woolwich John Wilson Street 'Beheading': One Confirmed Dead, Two More in Critical Condition