The English Defence League is planning to protest outside Downing Street on Bank Holiday Monday following the murder of a British soldier in Woolwich.
Calling the event 'Support our Troops', the far-right fringe group are planning a rally because they believe the government "has clearly shown that they do not support our troops".
The group provided links to news stories about instances where service men and women had not been adequately protected.
"Let us show the Government that we will no longer keep quiet, we will peacefully protest and that the people of Great Britain can no longer be silenced and that the government must act now on the growing problem in our country to which they do not wish to face up to," the EDL said.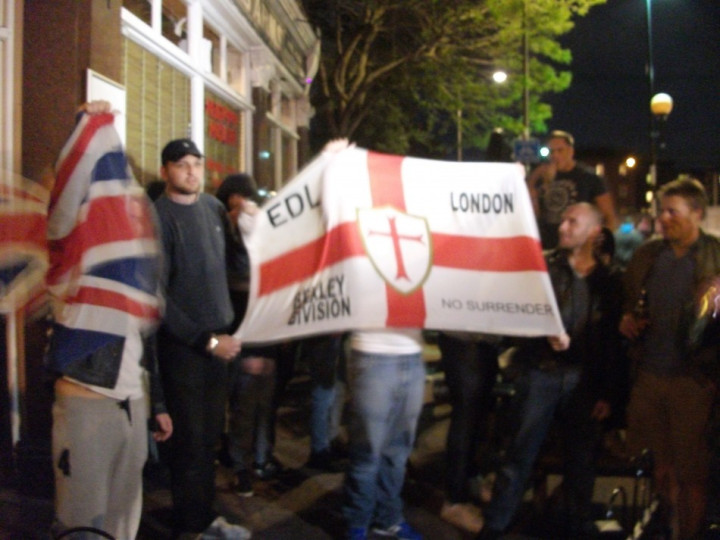 More than 1,000 EDL supporters are expected to attend the event, with EDL member Danny Wynne asking if there will be a coach going to London from Liverpool: "If not lets get on it people an get true scouse support to downing st (sic)," he said.
However, many people have also strongly objected to the protest. Posting on the Facebook event, Jason Anthony said: "As an ex-British Soldier I object to you using the deaths of one of my comrades to score political points for your racist, drunk, illiterate, fascist agenda. Knock it off.
"There's plenty Muslims in the British Army - some nutter with a machete doesn't represent them or any other Muslim."
The EDL has been highly vocal since the solider was hacked to death by two suspected Islamists on John Wilson Street in London.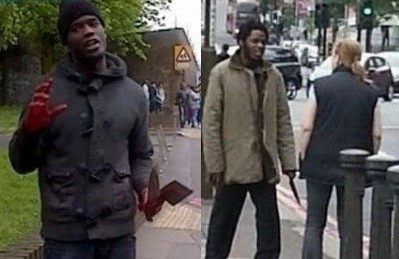 One of the suspects has since been identified as Michael Adebolajo, who is believed to be British but of Nigerian background. Both attackers are currently being treated in hospital after police shot them at the scene.
Following the murder, EDL leader Tommy Robinson called for supporters to go to Woolwich to get "feet on the streets".
This resulted with around 100 supporters clashing with riot police. Addressing members, Robinson said: "We will say it: We're not having it anyone. Everyone's had enough. The issue is political islam which is spreading across our country. How much more do people think British people are going to take? Islam is spreading through our country and guess what, we're offended.
"Our country is offended. Every British person is offended with people shouting 'allah-u-akbar'. Enough's enough."
The EDL also gained media attention after over one million people inadvertently 'liked' a tribute page apparently set up by the group for the soldier on Facebook.