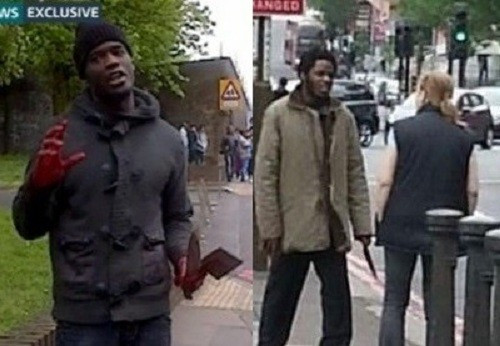 Relatives of one of the men accused of killing soldier Lee Rigby have spoken of their horror at his death as the shockwaves continue to reverberate.
Michael Adebolajo's family said they were in living in a state of "profound shame" because of what happened to drummer Lee Rigby and wanted to see justice done.
Adebolajo, 28, is the older of the two prime suspects accused of killing fusilier Rigby who was slaughtered in broad daylight in Woolwich, southeast London, last week.
The attackers reportedly chanted "Allahu Akbar [God is great]" while repeatedly stabbing Rigby, a father of a two-year-old boy.
Both suspects were shot by police and treated for their wounds under armed guard in hospital.
The second suspect, Michaal Adebowale, has been discharged to a police station in south London. He was being held in custody on suspicion of the attempted murder of a police officer and also another offence.
Breaking their silence in a direct statement to Rigby's family, Adebolajo's relatives said: "As a family, we wish to share with others our horror at the senseless killing of Lee Rigby and express our profound shame and distress that this has brought our family.
"We wish to state openly that we believe that there is no place for violence in the name of religion or politics.
"We believe that all right-thinking members of society share this view wherever they were born and whatever their religion and political beliefs.
"We wholeheartedly condemn all those who engage in acts of terror and fully reject any suggestion by them that religion or politics can justify this kind of violence.
"We unreservedly put our faith in the rule of law and with others fully expect that all the perpetrators will be brought to justice under the law of the land."
Both accused are reportedly Muslim converts.