Juventus have been one of the most successful teams in Italy, having won the Serie A for a record 33 times. Eight out of those titles came after the start of the new millennium. They have also added three Coppa Italia during that period.
However, the Old Lady's youth team have not achieved anything major over the last 10 years and their last success in the Campionato Nazionale Primavera was in the 2005/06 season where Juventus defeated Fiorentina 2-0 in the final.
Vincenzo Chiarenza masterminded Juventus youth team's last spell of success. The Turin club have not won the Campionato Nazionale Primavera and have added only one Supercoppa Primavera to their list of honours since Chiarenza's departure.
So, who is Vincenzo Chiarenza and how he helped Juventus create a successful Primavera squad? IBTimes UK had the opportunity to sit down with the 63-year-old and track his journey, both as a player and a coach.
Chiarenza came up through the ranks of Juventus' academy but could not make his way into the first team. He started his career as a striker but Gianni Seghedoni, his former coach, converted him into a defender midway through his career.
Chiarenza always had affection for his coach during his playing career as he was of the belief that a coach is "fundamental" to a team's success.
"I always praise the work of a coach, a figure I found fundamental for any successful team," Chiarenza told IBTimes UK.
The Italian also had affection towards getting into the management. Chiarenza reveals he started the process of learning to be a coach even before he hung up his boots as a player. His observations and skills played a huge part in him becoming a successful coach.
"In my 15 years playing career, I had a chance to observe and take inspiration from the coach I had on the team I played. Just after my first experience, I started loving the background work. When my playing career finished in my late 30s, I immediately start working with Juventus as the youth coach," he said.
Arrigo Sacchi is one of the most successful coaches in Italy. He helped the national side finished second in the 1994 World Cup, which came after his successful spell at AC Milan. Although Chiarenza never played under Sacchi, he cites his compatriot and Enzo Ferrari as his inspiration to take up coaching.
Speaking about Ferrari, Chiarenza explained: "I took inspiration from both the good and the bad experience. If I can mention one, it would be my coach Enzo Ferrari at Udinese and Seghedoni. He changed my position from striker to defender, which provided me with a second career. That gave me the chance to play for many more years in a very important team such Lazio and Udinese."
On Sacchi, he added: "I was a mature player during the 80s and figure like Arrigo Sacchi change completely the way you think about football in very formative years of my career. His work was already appreciated at Parma."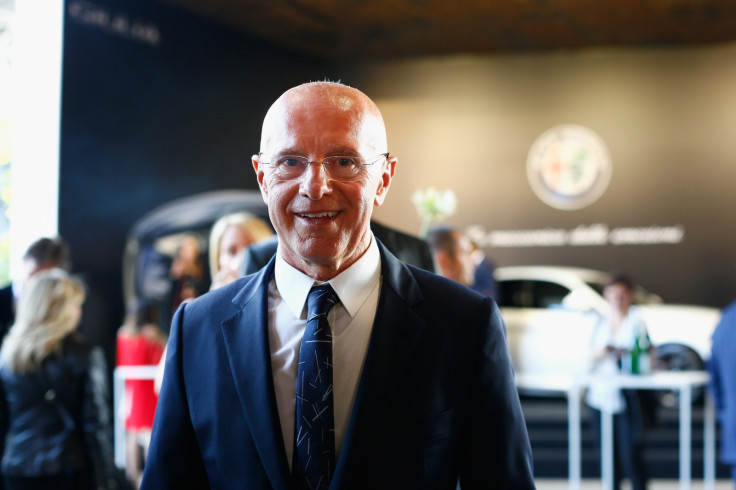 Chiarenza stressed it was a tough ask for him and his then teammates to play against a side managed by Sacchi. He recalls an incident when Taranto, which is currently in the second division of Italian football, faced Sacchi's Parma.
"I was playing with Taranto and had a chance to play against Sacchi's Parma. You had a feeling of a very determinate team, the mentality to lead the game and always dominate the game while keeping the possession," the Italian continued.
"It was difficult, as I said you did not have time to think. His players constantly run to gain the ball, the whole football became much faster after Sacchi age. It was faster when you had the ball and also faster when you had to gain the ball.
"He completely changed the mentality of Italian football. Everyone was aware of him as a master tactician, especially in the European competition."
When IBTimes UK asked who among Sacchi and Ferrari had a bigger influence, Chiarenza replied saying: "I met him during a final of the Primavera championship. I had Ferrari as my own coach, Sacchi had a big influence in general for the whole Italian and international football."
Chiarenza says he also learnt from Juventus' first team managers -- Carlo Ancelotti, Marcello Lippi, Fabio Capello, Didier Deschamps and Claudio Ranieri -- while he was in charge of the youth system.
After completing his playing career, an opportunity to work with Juventus coach was too difficult for Chiarenza to turn down. When he requested the then youth team manager Giuseppe Furino to work at the Turin club, he was allowed to return to his former team.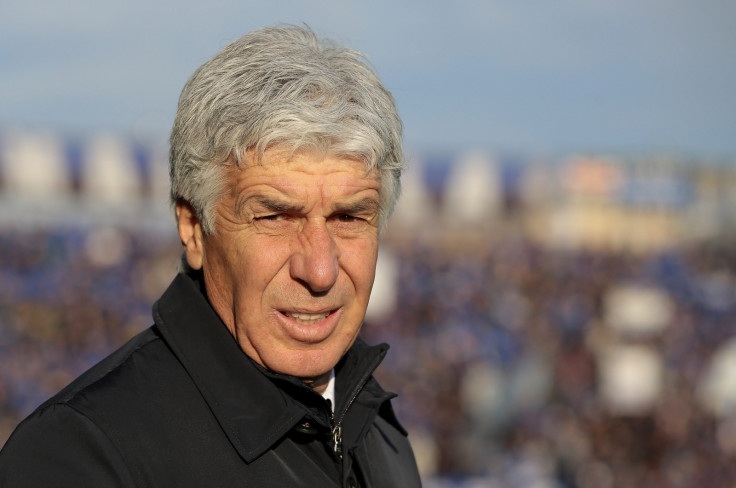 The Italian stressed that he still feels "honoured" to have got the opportunity to lead Juventus' youth team. He replaced the legendary coach Gian Piero Gasperini as the youth team manager in 2003 and led them to a successful spell during his time.
"I started [my coaching career] in 1991, during which I completed by Coverciano courses. At the begging of 2000, I had arrived to coach the Berretti (17/18 old players) and at the Primavera, there was Mr Gasperini, one of the best coach in Italy," he said.
"When Gasperini started his brilliant career leaving Juventus, I took over the guide of the Primavera team."
Working for Juventus is similar to having your art next to Picasso or a job at Ferrari, at least, according to Chiarenza.
Despite his success at Juventus, Chiarenza admitted there was still bitterness in the manner in which he left. When quizzed further, he said that he was unhappy that he could not create more first-team players for the club than he had wished for.
"Well, after all my experience and probably after all the results I had as Primavera coach, I'm still way longer the more titled coach in the youth sector, I would have liked still care about a fundamental phase of a young player," the ex-Juventus youth coach explained.
"The Primavera is the last step before the senior team and is not an automatic step. Many players don't make it. During my years and thanks to a huge work of the whole youth sector, almost 30 players became professionals in Serie A and B team. I could not do more than that."
A few of the notable youth team players to have played under him are the likes of Antonio Mirante, Raffaele Palladino, Domenico Criscito, Sebastian Giovinco, Paolo De Ceglie and Claudio Marchisio. However, Chiarenza is delighted to have helped in these players' progress and admitted that he still remains in regular contact with a few of his former players.