World Bank alarmed over sea level rise in Sunderbans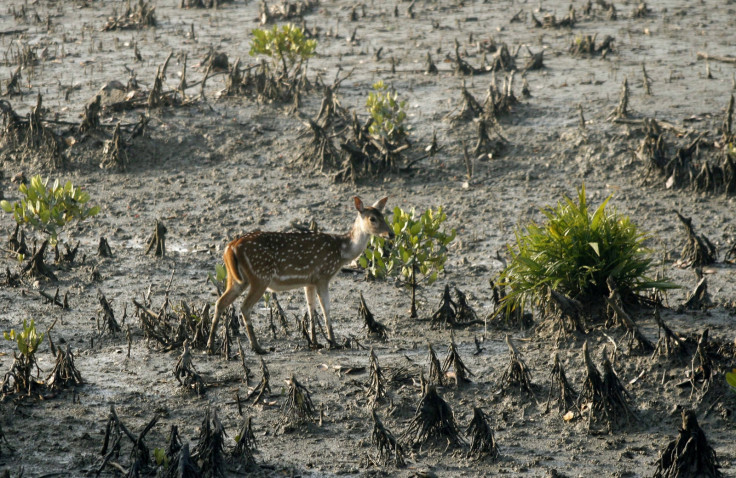 A World Bank report has expressed alarm over rising sea level in the Sunderbans, the world's largest mangrove forest.
The region could witness an estimated 3 to 8 mm rise per year, said the report, attributing the land subsidence to various natural and anthropogenic processes.
Noting that the Ghoramara island in the archipelago of 54 islands will be completely submerged in the coming decades, the report added that two other nearby islands were already totally submerged at high tide.
Parts of the coast in the south, however, were rising because of uplift showing that impacts differed according to geological processes. Events like the 2004 tsunami and the aftershocks could also shift land levels by a metre or more over a period of few days.
The strategy report titled, "Building Resilience for Sustainable Development of the Sunderbans", pointed out that flooding from storms continued to pose a significant hazard despite embankments which were often swept away.
"Given the relatively flat landscape, hazard mapping suggests that a 45 cm rise in the sea level would destroy 75% of the Indian and Bangladeshi Sunderbans," it stated.
The changing estuary dynamics had affected the dispersion of wild mangrove seeds, said the report, while suggesting that management of estuaries could be the key in tackling the impact of sea level rise in the Sunderbans.
Environmental damage
The World Bank report had estimated environmental damage in the region at ₤140m (Rs 12.9bn), or 10% of the region's GDP every year. This covers the ecosystem degradation and health impacts.
Satellite analysis of the region done recently by the Indian Space Research Organisation has revealed that the Indian Sunderbans has lost 3.71% of its mangrove and other forest cover, while losing 9,990 hectares of its landmass to erosion in one decade.
With population placing a burden on the land resources, the carrying capacity of the landmass had been far exceeded.
The Indian Sunderbans forms the largest tiger reserve and national park in India and is home to rare bird species like the Masked Finfoot, Mangrove Pitta and the Mangrove Whistler.
Part of the world's largest delta formed by the rivers Ganges, Brahmaputra and Meghna, the Sunderbans is also the world's largest estuarine forest.
Home to millions, it is listed as a Unesco World Heritage site.
© Copyright IBTimes 2023. All rights reserved.