World Braille Day is today (4 January), marking the birthday of its inventor Louis Braille. Designed in 1824, Braille is a cipher that maps every letter in the alphabet into a raised code that can be 'read' by the blind.
To mark this landmark moment and to raise awareness of its importance, a Boston-based company teamed up with National Braille Press for a completely unique fundraiser.
BikeBus is the world's first vehicle that allows people to safely work out as they go sightseeing through a bicycle-powered bus. In light of World Braille Day, they are running a Bike-A-Thon where participants get to experience a cycling class while actually pedalling through Boston as the instructor on board describes each highlight in visual detail.
Proceeds from the fundraiser go towards National Braille Press, a non-profit Braille publisher in the US. It raises literacy levels by releasing information in braille for blind children and adults and specialises in works written by blind authors.
Seema Brodie is one of the creators and told IBTimes UK that the collaboration with National Braille Press is in it's second year.
"Louis Braille created an extremely important tool for the blind and visually impaired to become literate, allowing for intellectual freedom, personal security, independence and equal opportunities to study and work. Tape recorders and synthesised speech are useful tools, but they are inadequate substitutes for reading and writing", she said.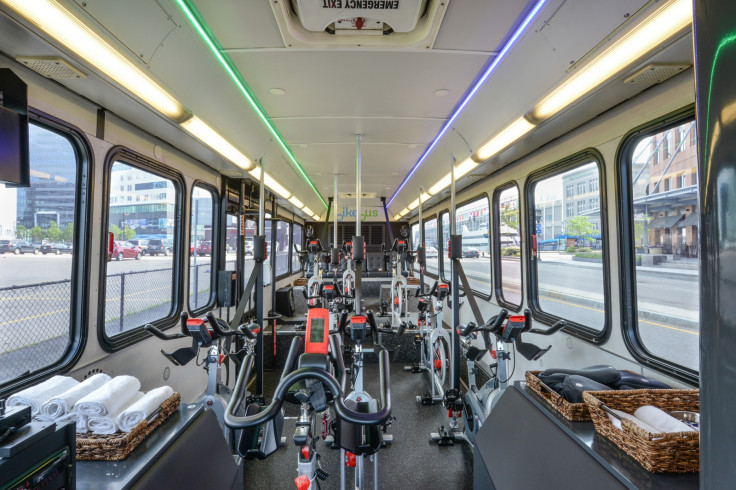 Along with her partner Eric, the two decided to turn commutes into rewarding physical activity after reading constant negative media around low exercise rates.
Before Braille invented this form of communication, visually impaired people read and wrote using the Haüy system, which embossed Latin letters on thick paper or leather. While it allowed blind people to read, the system meant they could not write. After losing his sight at fifteen from an accident, created the system that is virtually unchanged and still used today.
While there are now several different versions of Braille, Louis Braille's code was arranged in small rectangular blocks with raised dots. Each of these represent a letter or punctuation.
While BikeBus currently only operates in Boston, Massachusetts, they've picked up awards such as one of the best innovations and favourite health and fitness innovation in the city.
Donations can be made on their Crowd Rise page.