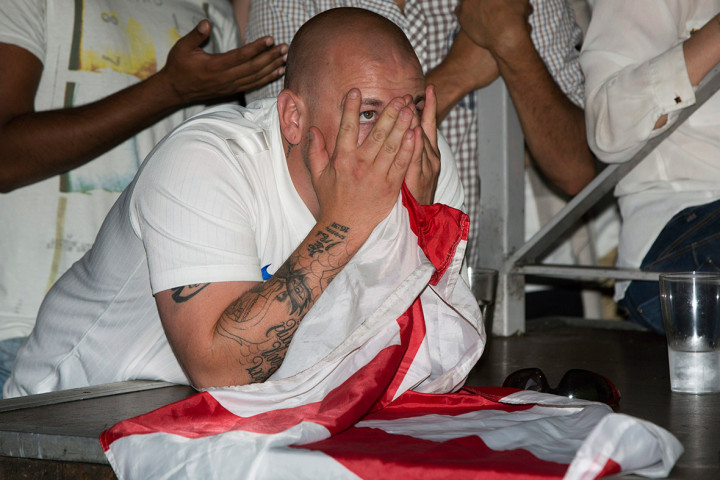 Close to half of UK employees will take some time off during the World Cup, officially or otherwise, to enjoy the competition, a survey has found. The estimated cost to the economy could reach $4bn.
A report from employment law experts ELAS revealed that 43% of the 1,500 employees that were surveyed said that they plan on taking some time off to view the World Cup, currently being held in Brazil.
The report claims that 13% have openly admitted that they will be "throwing a sickie" to watch games.
Overall, ELAS says that the absences over the duration of the World Cup will likely cost the economy £4bn (€5bn, $6.8bn).
Shockingly, the report claims that England's football fans - if there are any left - will be consoling themselves with not only alcohol, but illicit substances as well. It goes on to say that a quarter confessed that they have worked under the influence of alcohol or drugs.
"While everyone is naturally disappointed at England's results, being upset over this is not a valid excuse for missing work, or arriving under the influence," said Peter Mooney, head of consultancy at ELAS.
"Businesses may be inadvertently encouraging such behaviour, as many lack well-communicated policies in place covering both absences and drugs/alcohol abuse.
"With modern testing techniques and the ability to have clear, enforceable guidelines, there is absolutely no reason employees should feel they can get away with such practices."