World Cup 2014: Adidas Scores €2bn Sales Goal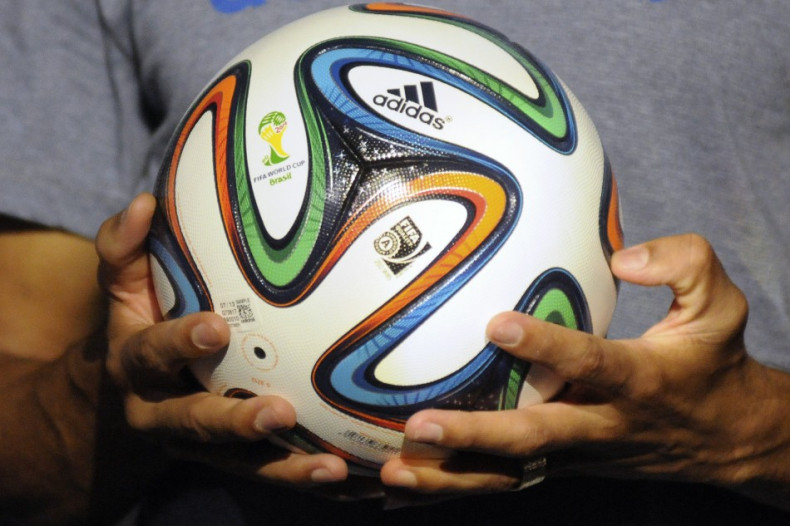 Sportswear manufacturer Adidas has said that it expects to reach its goal of €2bn in football sales for the first time as a result of the World Cup.
The German firm has seen sales skyrocket in Adidas branded World Cup shirts, with the company manufacturing the kits of national football powerhouses such as Argentina, Germany and Spain, as well as the official matchball - the Brazuca.
It says that it expects to sell more than eight million World Cup shirts, with more than two million of those being Germany's kit, and 14 million footballs by the time the curtain closes on the competition in Brazil.
"I can confirm that we will reach the €2bn (£1.6bn, $2.7bn) for the first time in the history of our company," said Herbert Hainer, Adidas Chief Executive.
Although Adidas has long been dominant in the footballing market, its American rival Nike has exceeded its sponsorship in this World Cup, as it sponsors 10 of the 32 finalists, compared to Adidas's nine.
But, with the exception of Spain, who unexpectedly went out at the first hurdle after entering the tournament as holders, Hainer has been pleased with how the teams that the company is sponsoring are faring – particularly Argentina's superstar Lionel Messi, who is the poster-boy for the brand.
"Germany was fantastic... Colombia, Mexico. Argentina will get better and better. Messi is Messi. He is a genius," he continued.
Adidas has signed a deal with Fifa that will see its official sponsorship of football's most prestigious competition continue through to 2030.