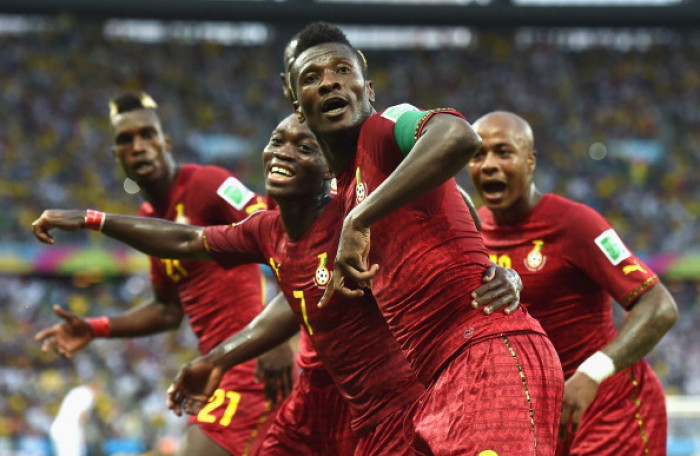 Ghana has chartered a flight to take more than $3 million (£1.8m) in cash it owes its national team playing at the World Cup.
Players are expected to be paid today after the nation's president John Dramani Mahama contacted the team with an agreement for the payment with the Ghana Football Association being reached after.
"The players insisted that they will want physical cash," deputy sports minister Joseph Yammin said in comments broadcast by Accra-based Citi FM.
"Government had to mobilise the money and a chartered flight to Brazil. The money is in excess of $3 million."
Ghana will not be left out of pocket by the expense as football's governing body Fifa has said it will reimburse the nation's FA.
Disagreements over playing bonuses is not uncommon amongst African teams with the Cameroonian squad recently threatening not to board a flight to the Brazil World Cup until outstanding players' remuneration was settled.
The Black Stars, who have so far lost 2-1 to the US and drawn 2-2 with Germany during the campaign, could still qualify from Group G if they beat Portugal on Thursday.
Corruption
The payment comes after an undercover investigation by The Telegraph and Channel 4's Dispatches implicated the West African nation in a match-fixing scandal.
The President of Ghana's FA, Kwesi Nyantakyi, was alleged to have agreed to rig international matches in return for payment of $170,000 (£100,000) per match.
Nyantakyi responded by saying he would take legal action against the Telegraph over its claims, telling BBC World Service "the contents of the publication are not wholly true".