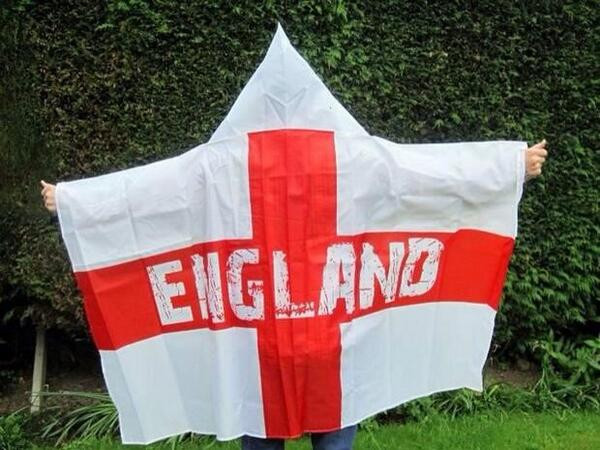 Asda has unveiled a hoodie-cum-flag for England's World Cup campaign – but critics have suggested it looks like a Ku Klux Klan uniform.
The supermarket has been forced to defend the 'wearable England flag', which costs just £3 and features a red St George's cross on a white background.
The flag drew a plethora of comments on Twitter within minutes of its release.
One Twitter user, Shorty, wrote "this is screaming KKK to me", while another, Steph Bennett, wrote "ouch! Looks like Asda's 'weather friendly' England flag costume idea has backfired."
However some members of the Twitterati leapt to the flag's defence.
Asda itself was quick to defend its patriotic offering, saying in a statement, "We know there's chatter on Twitter about our wearable World Cup flags, but it's simply a flag with a hood – nothing more, nothing less."
The supermarket has also released a Brazilian version, in yellow, and says the twin items are designed to cope with the caprices of the British summer.
"We opted for a hood on our wearable England and Brazilian flags as you never know what the British weather will bring. We want customers to get behind the team without getting wet."
England kick off their World Cup campaign against Italy on 14 June. Millions of people are expected to watch the match, which kicks off at 11pm.