World Cup 2014 Opening Ceremony: Where To Watch, Who Is Performing, Line-Up & Start Time Info
Follow live coverage of the World Cup opening ceremony here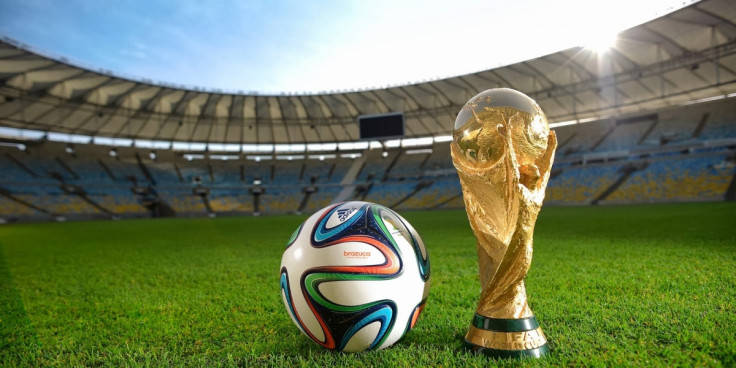 World Cup 2014 kicks off in Brazil this week at Sao Paulo's Itaquerao Stadium in front of over 60,000 fans eager to ring in the world's most watched sporting event.
Controversies surrounding the 2022 World Cup in Qatar will briefly subside as the focus falls squarely on the footballing spectacle about to unfold.
Prior to the opening Group A match Brazil Vs Croatia however, is the small matter of the opening ceremony, a huge carnival befitting of a country renowned for throwing parties at the drop of a fruit-adorned hat.
Here's what to expect from the opening ceremony...
---
When: Thursday 12 June, 7:15pm BST
Where: Sao Paulo's Itaquerao Stadium
Opening Match: Brazil Vs Croatia, 9:00pm BST
Where to Watch: ITV1, 7:00pm BST
---
How Long Will It Last?
A merciful 25 minutes. Merciful because the last major opening ceremony was ours for the 2012 Olympics, and that went on forever, but also because in that Brazilian afternoon heat there's a certain health risk that comes with dancing for more than half an hour.
Who Will Be There?
Over 600 performers including gymnasts, dancers, stilt-walkers and trampolinists. The focus will be Jennifer Lopez and Pitbull however, who will be performing the official tournament anthem We Are One (Ole Ola). Listen, if you dare...
What Do Fifa Have To Say?
"The ceremony will showcase the diversity and beauty of Brazil... Each of the country's treasures is represented in the show by characters and props. The focal point of the show is a central, 'living' LED ball made up of more than 90,000 light clusters producing a luminance of 7,000 Nits.
"While the ceremony will last 25 minutes, the organisers estimate that 20 hours of preparation will go into each of those minutes, with around 84 hours of rehearsals taking place before the big day."
Who Is Running The Show?
That would be Belgian Daphne Cornez, the ceremony's artistic director, who says: "The Opening Ceremony is a tribute to Brazil and its treasures: nature, people football. The sense of excitement here is amazing and everyone is very motivated. It doesn't matter whether they're feeling tired or hot sometimes or if they have to go through routines again and again: they just keep on smiling. It's amazing."
© Copyright IBTimes 2023. All rights reserved.