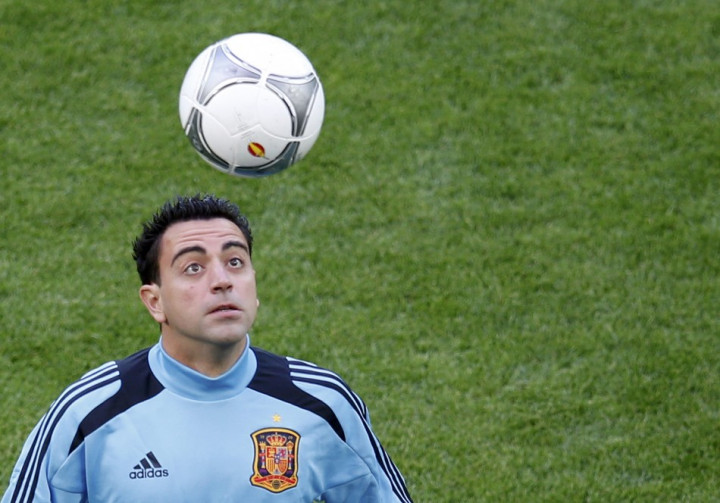 Barcelona and Spain have lived parallel lives in the past decade. The national team's most successful period in history has coincided with the golden age enjoyed by the Catalans. This was no accident.
Carlos Puyol was the commander of both back-lines while Xavi came to symbol the tiki-taka which inspired them to such illustrious success. And it was Andres Iniesta, the Barcelona maestro and arguably the greatest Spanish player of all time, who scored that crucial winner against Netherlands in the 2010 World Cup final that firmly established La Roja as one of the best sides in history.
But now that Barcelona's powers have waned having just endured a season that ended without silverware there are some doubts about whether Spain will suffer the same fortune in Brazil.
It is true that Iniesta's magnificent contribution remains as strong as ever and that Sergio Ramos has impressively taken charge following the retirement of Puyol. However, scrutiny continues to surround Xavi and his role within the side.
At 34 years old, the midfielder looks to have passed his best and is considering calling time on his Barcelona career with a move to the MLS a possibility. A look back in time will produce examples of veteran players overcoming a dark season to produce a masterclass in the World Cup (Zinedine Zidane in 2006 springs to mind) but there is faint hope of Xavi returning to his best in Brazil.
It is very difficult to sacrifice a legend but football is cyclical and the only way to maintain standards is to make drastic decisions. Barcelona continued to place their trust in Xavi last season and the end result was total disaster.
Manager Vicente Del Bosque now faces the same dilemma, which was complicated further when Thiago Alcantara - the ideal candidate to replace the aging Catalan - had his tournament ended before it could even start with injury.
But luckily for Del Bosque, Koke has emerged as a potential candidate to replace Xavi and renew Spain's hopes ahead of the World Cup.
After proving to be a sensation with Atletico Madrid last season, Koke deserves the chance to lead the new Spanish generation and even though he has shone more as playmaker than as a midfielder, is ready to seize the chance to be the heir to Xavi's throne. The 22-year-old proved that in his country's most recently warm-up game against El Salvador and now just needs Del Bosque to replicate Diego Simeone's faith in him and give him the responsibility to lead his side.
It will certainly be a shame to see the legendary Xavi on the bench but sometimes you need to deal with pain in order to avoid further punishment. Del Bosque should be brave and avoid Barcelona's mistakes and give Koke Xavi's role as the heartbeat of his team.