World Cup Boosts Puma But Can't Save its Disappointing Sales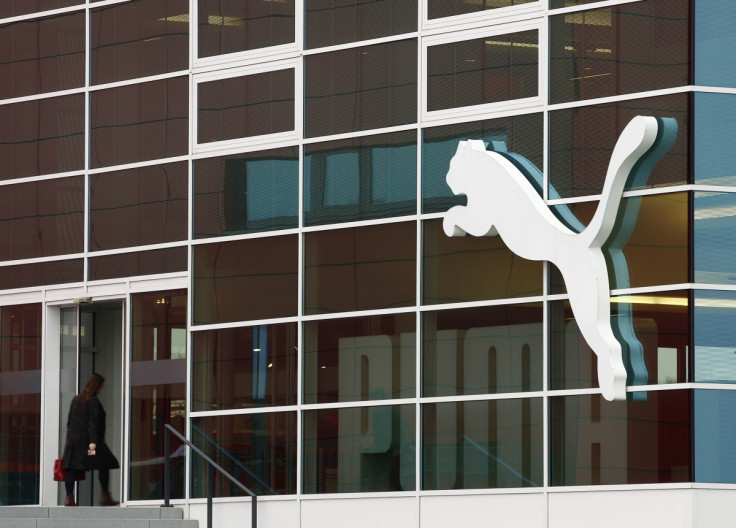 German sports brand Puma has said that its World Cup sales were strong but overall it experienced a drop in retail, as its second quarter results show.
The sportswear firm, which has agreed to manufacture the shirts for Premier League giants Arsenal, spoke of a 12.8% rise in apparel sales to €241m (£191m, $324m), including jerseys, training and fan wear, "particularly for the Italian, Chilean and African teams".
Overall sales for Puma though were disappointing however, as it continues to compete in a market that is increasingly dominated by Adidas and Nike.
Sales dropped by 5.8% to €652.2m, with earnings after tax and interest plummeting by 78% for the quarter to €4.2m.
Despite the disappointing results, Puma CEO Bjorn Gulden, said that the performance was in line with expectations, and there has been a lot of positives to take from the recent sporting events.
"I was very happy with Puma's visibility during the World Cup in Brazil. Feedback on both our dual-coloured Tricks football boots and our national team jerseys ... has been great. The sell-through of these products has been excellent and exceeded our expectations," he said.
"In addition, we celebrated a successful Arsenal launch in July, followed by very good initial sales at Retail of Arsenal replica jerseys."
Puma, which sponsors of record breaking athlete Usain Bolt, said that it expects trading to continue to be sluggish for the rest of 2014, but that it expects a substantial rise in net profit margin - roughly 3% of net sales.
"We know that the repositioning of PUMA and the turnaround of the business will take time. However, I feel we are making progress on all our key strategic priorities and we have initiated the right projects to make 2014 the start of the turnaround," Gulden concluded.
Puma has made Lars Radoor Soerensen as the chief operating officer, replacing Andy Koehler, who had only been in the position for a year. Soerensen, worked at Lego Group and Adidas, before joining Puma in November to upgrade its IT operations.
© Copyright IBTimes 2023. All rights reserved.