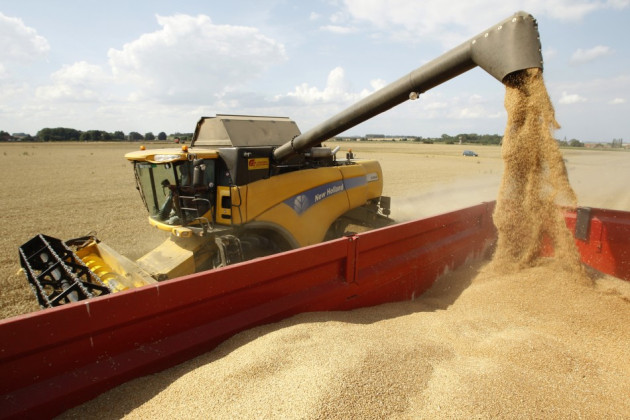 Global food prices are stabilising after three consecutive monthly advances in the cost of dietary staples such as oils, fats and cereals, according to the UN Food Price Index.
Falls in dairy, sugar, and cereals prices helped offset and more the rising price of oils, fats and meat.
The index figure hit 214 in April, fall of three index points, or 1.4 percent, in March, well shy of its all time high from February 2011, but is still significantly higher than before 2008, when commodity prices soared when the financial crisis rocked the global economy.
February 2011's peak index figure was 237.9, and sparked violence and political unrest in parts of North Africa and the Middle East.
Sugar's index figure fell 18 points in April, to 324, mostly because of new supplies in Brazil, the world's largest sugar producer.
Dairy prices fell because of improving supplies in Oceania and South America, which pushed the index figure down 11 points to 186.
Cereal's index figure fell 4 points to 224 because of good production prospects.
Oils and fats prices rose due to "growing concern about this season's exceptionally tight supplies of soybeans and derived products," the UN's Food and Agriculture Organisation (FAO) said.
The index hit 251 points in April, up by 6 points on March.
Meat prices were up 1 point on the index to 186, with increasing prices in all meat produce exepct sheep.
UN forecasts for food prices show that prices are likely to remain high."Although the outlook for the second half of this year and into the next indicates generally improved supplies, demand remains strong," said the FAO.
UK supermarkets and food prices
Consistently high global food prices are bad news for UK supermarkets who are already facing difficult trading conditions.It means they face increasing costs, which must either be absorbed or passed on to consumers.
British consumers have themselves been hurting from high inflation, high unemployment, high energy bills and stagnant wages.
This has dampened consumer confidence, as households rein in their spending to cope with their financial environment.
In turn, supermarkets have had to slash prices in order to remain competitive, but they may not be able to sustain these offers for a long period of time, meaning eventually high food costs will have to be passed on to the consumer.