Syria: Dozens of civilians killed in US-led coalition air strikes in town of Shadadi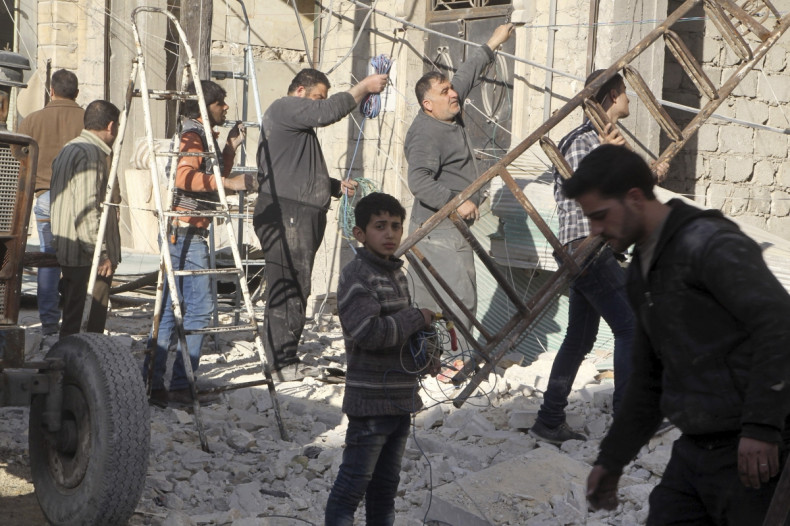 A respected human rights organisation is reporting that dozens of civilians may have been killed in US-led coalition air strikes in and around the town of Shadadi in the north east of the country, in the last 48 hours (16-18 February 2016). According to the UK-based Syrian Observatory for Human Rights (SOHR), 15 of the civilians died when bombs hit a bakery where they were queuing to buy bread.
The coalition was targeting Isis positions in the region in a bid to cut off the city of Raqqa, the Isis de-facto capital in Syria. A major offensive is reportedly taking place involving Kurdish forces, Syrian Democratic Forces and the coalition, and dozens of villages close to the border with Iraq are believed to have been liberated from Daesh. However, SOHR's Rami Abdulrahman said the coalition "carried out several air strikes inside Shadadi and around it. But the 15 were killed because of a strike on the bakery inside the city."
According to Reuters, at least 15 villagers were killed nearby, including three children. Reuters has been unable to independently verify the claims, but the SOHR has been a reliable source of information since the beginning of the war in 2011. If the claims are found to be correct it would prove embarrassing for the coalition, particularly as the West has strongly condemned Russian airstrikes against three hospitals and a school in which 50 civilians died.
The coalition has repeatedly emphasised that it takes every effort to ensure civilians are left unscathed and the RAF says it has aborted many missions because of the risk to civilians. It is unclear if the RAF were involved in the Shadadi strikes.
New figures released by Medecins Sans Frontiers (MSF) today claim that one third of all casualties in the Syrian conflict have been women and children. A ceasefire is due to begin tomorrow (19 February) although groups including Isis are not involved.