Indian Man Becomes World's Oldest Father at 96 by Having Sex Three Times Per Night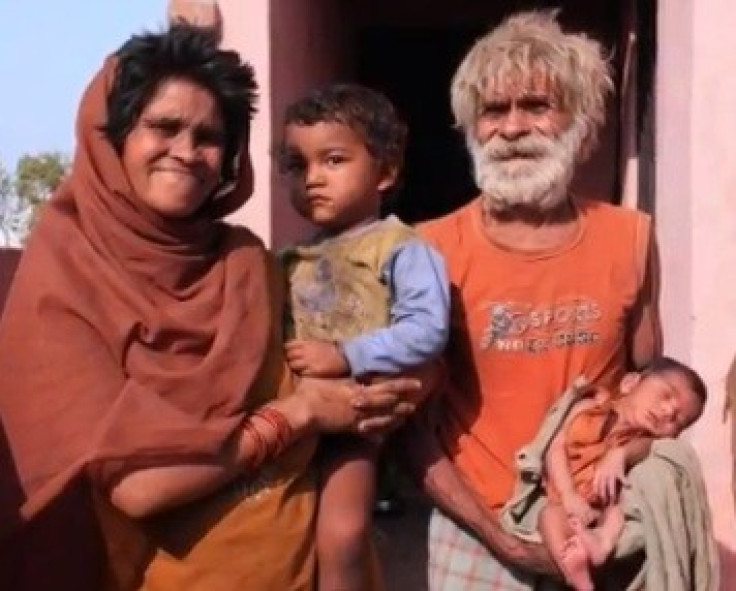 A man in India has become the world's oldest father for the second time at the age of 96, after his 54-year-old wife had a boy earlier this month.
Ramijit Raghav, a farmer from Haryana, north India, first set the record two years ago when his wife, Shakuntala, gave birth to their first son, Vikramajeet.
After Vikramajeet's birth, Raghav said he would not have another child. However, following the birth of his new baby, Ranjit, he said: "What can I do? This is all God's wish. He wanted me to have another son."
He said doctors at the government hospital where Ranjit was born were surprised and laughed when they found out he was the father.
The couple does not plan to have any more children and Raghav will be having an operation to ensure his virility does not lead to any more offspring.
He said: "I do it three or four times a night. My neighbours are jealous and they keep asking me for my secret but all I tell them is that it is God's will.
"I'm healthy and I enjoy sex with my wife. I think it's very important for a husband and wife to have sex regularly and when she asks I will go on all night but for the sake of my child I've put our needs aside for now."
Raghav, who was a wrestler in his youth, added that he hopes his sons become high ranking government workers.
The 96-year-old first married at 24 but his wife died after 25 years of marriage. He and Shakuntala have been together for 22 years.
© Copyright IBTimes 2023. All rights reserved.