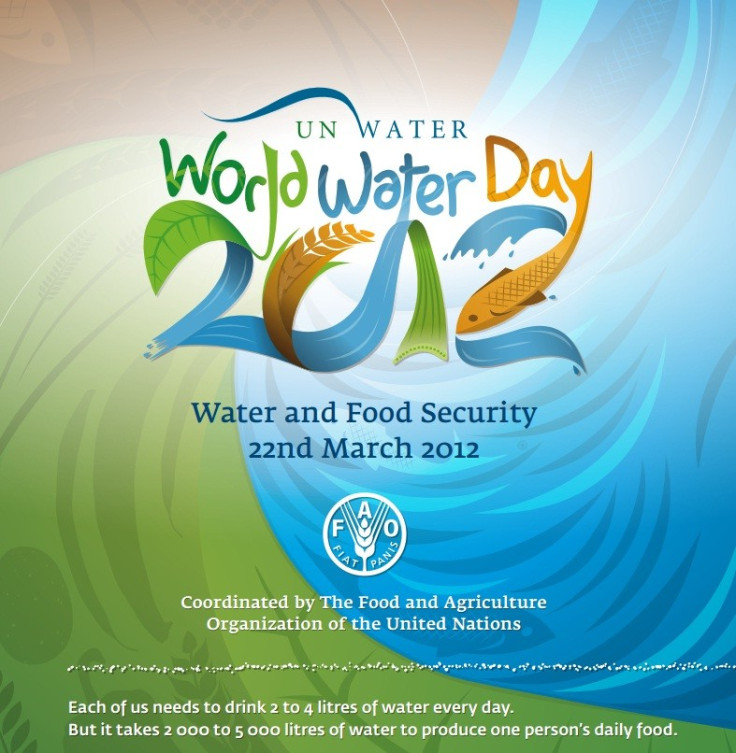 People across the world are observing 22 March as World Water Day. Every year on this day the Unesco comes up with a unique theme and this year it is water and food security.
Unesco is highlighting the importance of fresh water. Each of us consumes at least 2 to 4 litres of water a day. Most of the water we drink is embedded in the food we eat: for eg to produce one kilo of beef it needs 15,000 litres of water, while one kilo of wheat requires 1,500 litres.
Data from the World Water Development Report 2012 shows that the demand for food will increase by approximately 70%, leading to an increase of at least 19% in the water required for agriculture, which already accounts for 70% of freshwater use.
Improving water resource management, increasing access to safe drinking water and basic sanitation and promoting hygiene can improve the quality of life of billions of individuals, as well as reduce child mortality, improve maternal health and cut the incidence of waterborne diseases.
"Lack of access to clean drinking water exacerbates the burdens carried by the poor and the undernourished, and it increases mortality rates. We must join together to secure clean water and food for every citizen of the world, now and in the future," said Irina Bokova, Director General, Unesco.