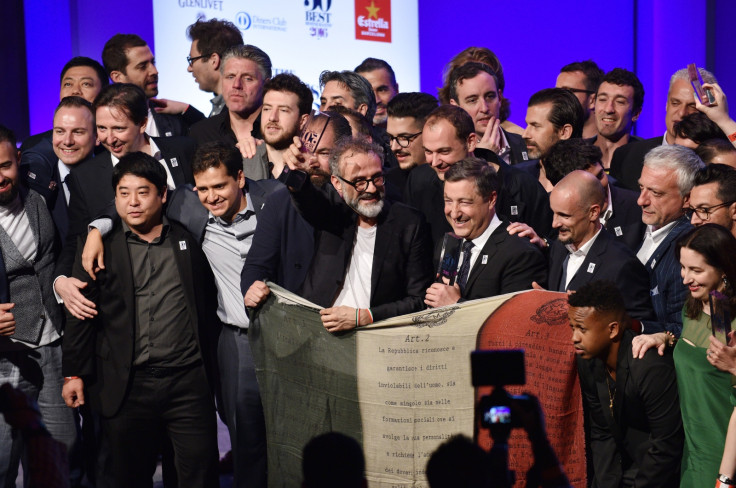 Italian restaurant, Osteria Francescana, has been named best restaurant at the annual World's 50 Best Restaurants awards. The awards have previously been dominated by Spain's El Bulli and Denmark's Noma and now Osteria Francescana is the first Italian restaurant to gain the top prize.
Osteria Francescana has been second and third on the list in previous years. It currently holds three Michelin stars and is owned and run by Massimo Batturo. This latest award comes after a panel of 1,000 international experts voted on 2016's list.
The World's 50 Best Restaurants said: "Massimo Bottura's tranquil restaurant in a Modena backstreet rightly steps up to take the global crown, reflecting the chef's ongoing creativity, immense skill, undimmed passion and fierce determination to defy the odds."
They also mention that Bottura fought against conservative and ingrained Italian culinary tradition to subvert and introduce reinvented dishes, eventually winning over critics in his own country, before the world took notice.
Second on 2016's list was El Celler de Can Roca in Girona, Spain, last year's winner. Third place went to Eleven Madison Park in New York. From third place in 2015, Copenhagen's famous Noma fell to fifth.
The highest placing UK restaurant was The Ledbury in London, described as "a journey in British produce, guided by imported Australian Brett Graham," which came 14th. The Clove Club in Shoreditch came in 26th and Dinner by Heston Blumenthal 45th.
Bottura, who is also known as one of the stars of the Netflix series Chef's Table, told the assembled crowd in New York that it was "all about hard work". 2016 was the first year the awards were not held in London; next year's ceremony will take place in Melbourne, Australia.