World's First Solar Plane Completes Test Flight [VIDEO]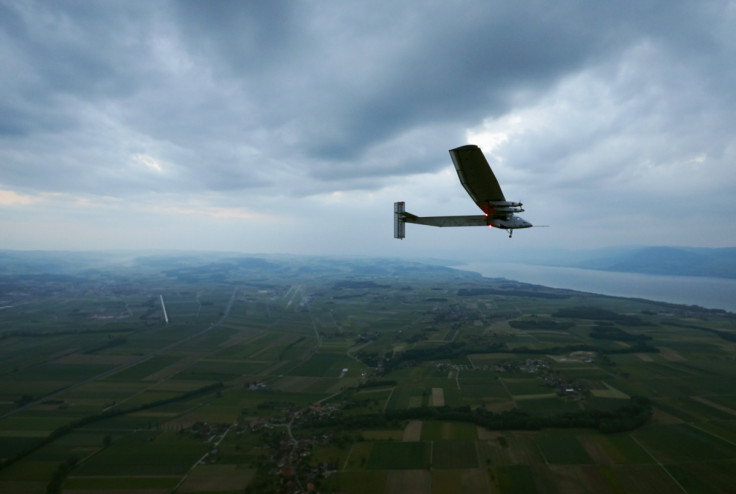 Solar Impulse 2, a Swiss solar-powered aircraft, has successfully carried out its first flight out of its base at the Payerne aerodrome in Switzerland.
The single-seater plane, Si2, was piloted by professional test pilot Marcus Scherdel, who was able to test the aircraft's performance in the skies for two hours and 17 minutes.
Solar Impulse Si2 is the successor of Solar Impulse aircraft HB SIA, the company's first airplane designed to fly day and night for longer time with no fuel and carbon emissions.
"Si2 incorporates a vast amount of new technology to render it more efficient, reliable and in particular better adapted to long haul flights. It is the first aircraft, which will have almost unlimited endurance," André Borschberg, Solar Impulse Co-founder and pilot, said in a statement.
The aircraft, which was unveiled in April, weighs 2.4 tons.
Several other flights will be taking place in the coming months before the plane can obtain certification.
Through more intercontinental test flights, the Solar Impulse team is readying up for a round-the-world flight powered by only solar energy and no fuel in 2015.
According to the manufacturers of the green technology aircraft, the propeller plane is made of carbon fiber and is powered by four electric motors (17.5 CV each).
Solar energy generated from over 17,000 solar cells built into its 72m wingspan, which is larger than that of the Boeing 747-8I, powers the flight with renewable energy.
During the day, the solar cells recharge lithium batteries weighing 633 Kg which allow the aircraft to fly at night, though at a relatively low speed of 40-50km per hour.
Watch a video of the Solar Impulse's maiden flight below.
© Copyright IBTimes 2023. All rights reserved.