Australian retailer Myer has partnered with eBay to launch a virtual reality store, where shoppers can browse and purchase items using a VR headset. The companies are calling labelling it "the world's first virtual reality department store".
The eBay VR Department Store app contains over 12,500 products that visitors can view as 3D models, and add to their basket using a system developed by eBay called Sight Search. Sight Search lets shoppers select items by looking at them for a few seconds and works in much the same was as you would select an option in a VR app, by directing your head towards it.
Owners of virtual reality headsets can get onto the store by downloading the eBay VR Department Store app on their smartphone and then loading their device into their VR viewer. Once connected, users can select the category of products they're looking for and from there will be presented with a personalised inventory to browse through. The app provides additional suggestions as they progress through the store.
Looking at an items brings up a list of details about said product. Because the VR store is connected directly to eBay Australia's API, all product details are updated in real time to reflect those on eBay.com.au.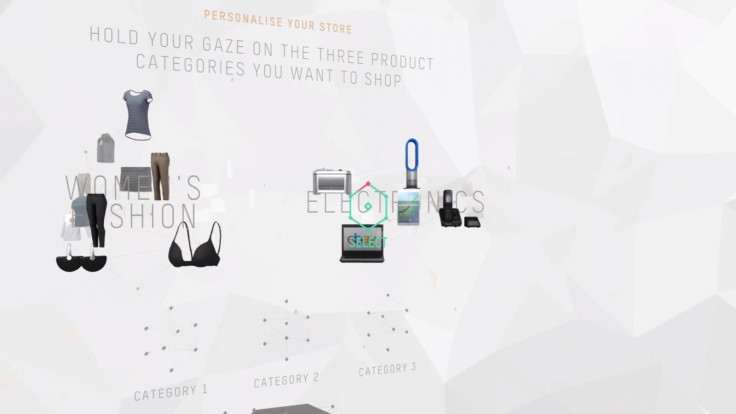 Shop 'til your battery drops
Rather than just taking eBay and adding virtual reality elements to it, eBay and Myer want the app to serve as a virtual reality replica of the physical shopping experience, with the added benefits offered by shopping online.
The companies also hope the experience will offer a solution to people who don't live near a department store – more of a problem in Australia than it is in the UK – and are giving away free sets of Google Cardboard-like VR viewers called "shopticals" as part of the launch.
Jooman Park, managing director eBay Australia and New Zealand, said: "Until now we have not had the opportunity to physically experience the transformative effect VR could have on retail. By building the world's first VR Department Store here in Australia and observing the reactions of thousands of consumers who trial the experience, we have the opportunity to lead the world into the next phase of retailing."