World's most expensive crocodile skin handbag sells at auction for $380,000
Matte white Himalaya crocodile skin Hermes Birkin breaks records.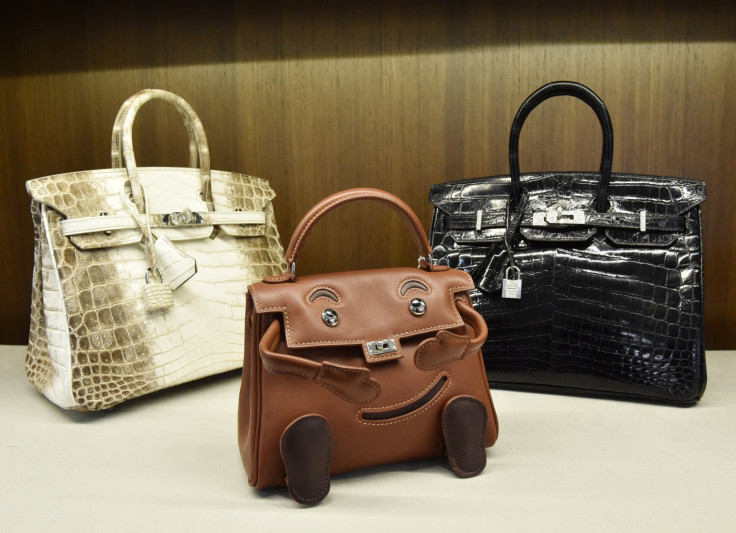 A luxury Hermes handbag shattered the world auction record in Hong Kong on Wednesday, fetching an eye-popping $380,000 (£295,000), Christie's said.
The auction house didn't identify the buyer of the matte white "Himalaya" crocodile skin Hermes Birkin bag.
The handbag was produced in 2014 and has 18 karat gold buckles and strap loops encrusted with 205 diamonds.
It fetched 2.94 million Hong Kong dollars, which Christie's says is a record for any handbag sold at auction. The price flew past the presale estimate of HK 1.5 million-2 million during 10 to 15 minutes of intense bidding in the auction room and from phone and online buyers, Christie's spokeswoman Gigi Ho said.
The price surpasses the record set a year ago when Christie's auctioned a similar Birkin bag for $300,000. It had identical specifications but was produced in 2008.
Christie's says Himalaya Birkins get their name from the bag's colour, which fades from smoky grey to pearly white, evoking comparisons with the mountain range. The company says they're exceptionally rare, with only one or two believed to be made each year because of a time-consuming process to dye the crocodile skin.
The highly coveted bag was created in 1984 by French luxury label Hermes in honour of British singer and actress Jane Birkin. It's famous for a stratospheric price tag, celebrity owners and a years-long waiting list.
© Copyright IBTimes 2023. All rights reserved.