In a bid to greater understand and forecast the effect of climate change on forests in the next millennia, a group of researchers from Washington State University have 'grown' their own computerised trees to show how they will adapt and change during this period and in thousands of more years to come.
Using high-tech computers and drones to model the height and shape of real-life trees, scientists were able to add future climate scenarios to a variety of simulations in just three weeks, compared to the 1,000 years some trees may naturally take to reach maturity.
The report, published in the Royal Society Open Science, found that forests will benefit from more available water sources as climate change worsens much further down the line. It found that warmer weather, increased sunlight, and water availability will have huge implication on soil moisture, and therefore the amount of shade, that a single tree can provide.
The trees were modelled as an exact replica, and put into a computer environment similar to a giant scanner that can scan 3-D objects.
"We call our model LES after the Russian word for forest," said Russian researcher Nikolay Strigul. "It is a tool that forest managers can use to create 3D representations of their own forests and simulate what will happen to them."
Growing computerised trees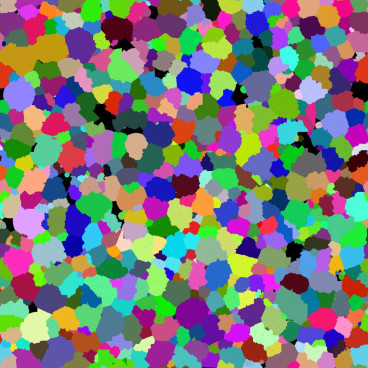 The computerised forests were made by a combination of forestry databases and aerial reconnaissance from UAV's (Unmanned Aerial Vehicles, or drones) and the forests were modelled to fill a broad 100x100m radius.
"In cooperation with the US Forest Service, we developed a method where we fly drones around a forest and take pictures and gather other imaging information," said co-author Jean Lienard. "We use this data to develop 3D models that have real distributions of space and ecological features."
Once the forest simulation had been added, it was then a case of adding the climate scenarios. The global warming conditions showed how the trees will adapt to the changing climate in thousands of years.
Trees of the future
The study found that trees will have to endure three stages of transformation over that time period. First, the amount of water will become extremely limited, due to the increased heat from climate change.
Next, both the amount of water and the amount of sunlight become restricted – meaning that trees will grow with not much evidence of an understorey (ie, the vegetative layer between the forest canopy and the ground cover) – as all of the branches compete for the little sunlight available. Finally, water becomes more readily available, and the trees begin to branch out, forming a heavy understory.
The authors wrote of their findings: "Our study is the first theoretical account of this phenomenon. This model was created to allow other researchers to find more accurate examples of how climate change will affect nature and the environment.
"It is a method that can be adapted for practically any forest," added Lienard.