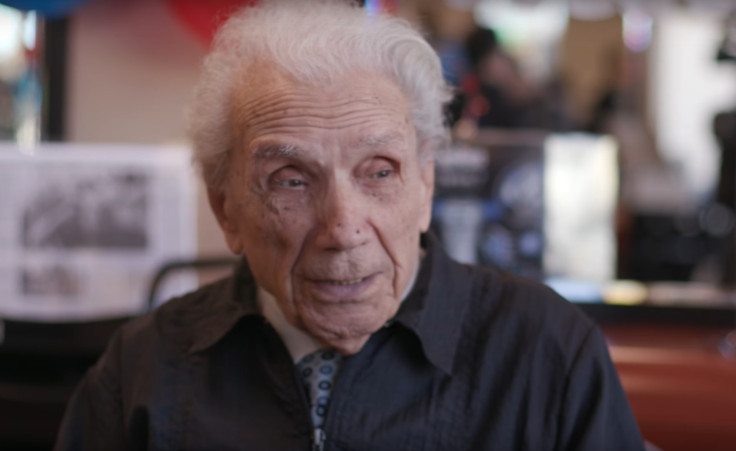 When Anthony Mancinelli was born on March 2, 1911, the US president was William Howard Taft, First World War was three years from starting, and the first ever electric hair clippers wouldn't be patented for another decade.
By 1924, at 12-years-old, Mancinelli had started training as a barber around his work as a paperboy to help support his parents financially. At 20, he bought his first barber shop, charging just 25¢ for a cut and shave.
And at 106-years-old, the WWII veteran is still chopping hair for his latest employer, Fantastic Cuts, in the town of New Windsor, New York — maintaining his record as the world's oldest barber.
"I keep going because I like to do the work," Mancinelli told the fashion magazine Infringe in a recent interview.
Mancinelli, who holds a Guinness World Record, still works five days a week, lives alone, drives, and even cuts his own hair, he told the ABC7 news channel back in 2016.
He told the New York Times in a 2010 profile that early on in his career he'd have a jar of leeches on his counter and use it to drain the blood of customers with black eyes or high blood pressure.
"I'm proud to say that I cut the hair of young boys and their fathers' hair and their grandfathers', and sometimes even their great-grandfathers'," he said. "I still feel like I'm in beautiful shape, so I'm not even considering retirement because coming to work is what keeps me going."