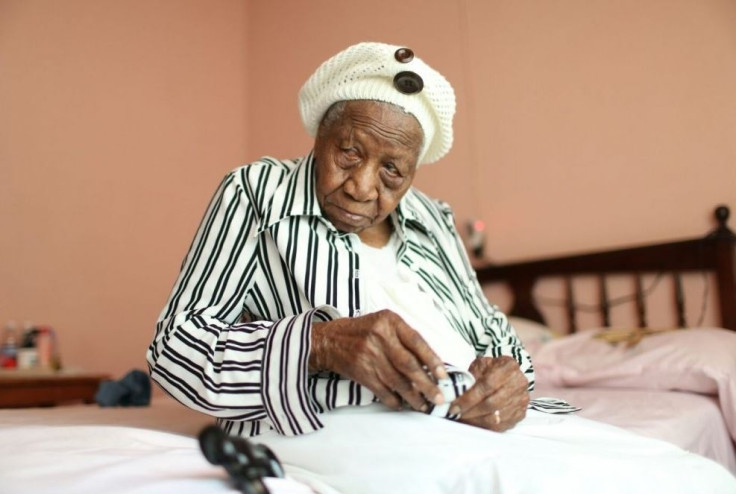 The world's oldest living person has died at the age of 117, her family has said. Violet Mosse Brown, also known as Aunt V, passed away at a medical facility in her home country of Jamaica on Friday (15 September).
Her death means Japan's Nabi Tajima, also 117, is now the oldest known human on the planet. She was born on 4 August, 1900, a few months after Brown.
Born on 10 March, 1900, Brown was the last living subject of Queen Victoria and had worked for "masters" on a sugar plantation.
She had lived in the same house in Trelawney, north-west Jamaica, all of her life, giving birth to six children.
Her first child, Harland Fairweather, died in April of this year at the age of 97. He was believed to be the oldest person with a living parent.
Brown held the title of world's oldest person for five months following the death of 117-year-old Italian Emma Morano in April of this year.
When asked on her 110th birthday what the secret to her long life was, she said: "When people ask what me what I eat and drink to live so long, I say to them that I eat everything, except pork and chicken, and I don't drink rum and them things. You know, sometimes I ask myself, 'Am I really 110 years old?' because I don't feel like 110."
She added that her "faith in serving God, and believing strongly in the teaching of the bible" had also been key to a long life.
News of her death prompted Jamaican Prime Minister Andrew Holness to tweet his condolences.
"Our oldest person in the world Mrs. Violet Mosse-Brown has died," he wrote. "She was 117 years old. Rest In Peace Mrs Mosse-Brown."