World's oldest toy unearthed in Siberian grave of Bronze Age child buried 4,500 years ago
The child's doll comes from the Okunev culture, a group that settled in southern Siberia in the Bronze Age.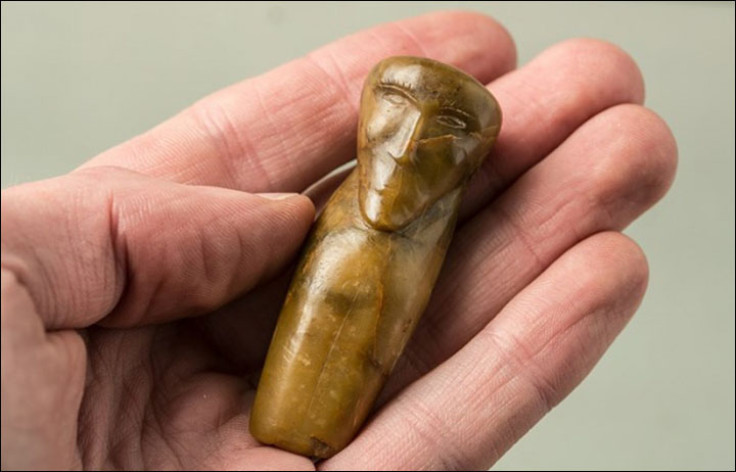 The world's oldest toy has been unearthed in a Bronze Age grave in Siberia. A tiny prehistoric doll's head was found at the burial site of a small child in a 4,500-year-old settlement in the region's remote Khakassia district.
The five-centimetre head is made of soapstone, and is believed to be the oldest doll designed for play ever found.
Archeologist Dr Andrey Polyakov, from the Institute of History of Material Culture in St Petersburg, said the figure had "carefully worked out facial features" including almond-shaped eyes and a pursed mouth.
The rest of the toy would have been made of organic material, which did not survive, reported The Siberian Times.
Wooden dolls from this era have been found in Egypt, but these were carved with reproductive symbols, which experts say mean they were unlikely to be given to children to play with.
The artefact comes from the Okunev culture, a group that settled southern Siberia in the Bronze Age and is believed to have links to Native Americans.
The group lived by raising cattle, sheep, and goats, which they supplemented with hunting and fishing.
Dr Polyakov added that the doll's head was not found in an elite burial mound, but in the grave of a "common child", indicating that the youngsters of lower ranked members of that society had access to sophisticated toys.
This is the latest of a number of interesting finds in or near this Okunev burial ground in Khakassia in recent years.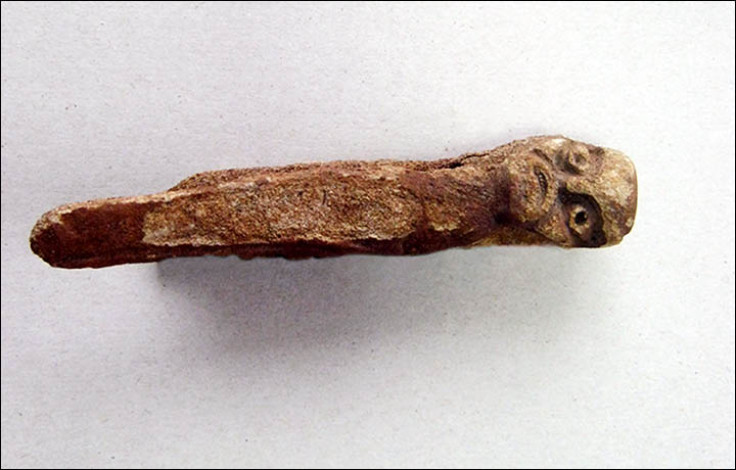 In September last year, a figurine of a pagan god was hauled out of Siberia's Dudet River by a fisherman, and was likely a child's toy or rattle to ward off evil spirits, say experts.
The ferocious figure has almond-shaped eyes, a large mouth and a plaited mane of hair.
Archaeologists said angler Nikolay Tarasov had made "the catch of a lifetime".
Tarasov said at the time: "I was about to throw it back in the water - but at the last second I looked at it more closely, and I saw a face. I stopped and washed the thing in the river - and realised it wasn't a stone of an unusual shape, as I thought earlier - but a statuette."