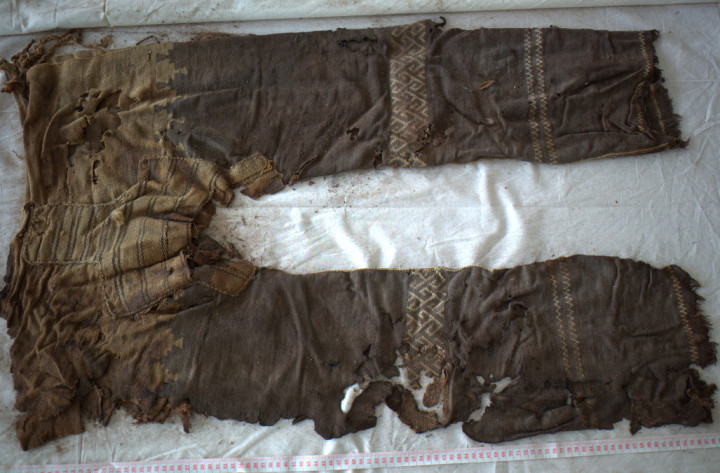 The world's oldest pair of trousers – dating back 3,000 years – have been unearthed from a Chinese graveyard.
Archaeologists discovered the wool slacks and other pieces of clothing at an ancient burial site in western China.
The fragments found in two tombs at Yanghai cemetery, date between the 13th and the 10th century BC, according to findings published in the journal Quaternary International.
"This new paper definitely supports the idea that trousers were invented for horse-riding by mobile pastoralists, and that trousers were brought to the Tarim Basin by horse-riding peoples," linguist Victor Mair from the University of Pennsylvania told ScienceNews.
The herdsmen, who wore the woven-fabric trousers, were estimated to be around 40 years old. The two leg pieces and a crotch-piece indicated that they were horse riders.
Other items found in the tombs included a horse bit made of wood, a whip and a bow.
The age of the trousers was estimated using radiocarbon dating.
More than 500 tombs have been excavated at the Yanghai site with numerous finds since archaeological digs started in the 1970s.