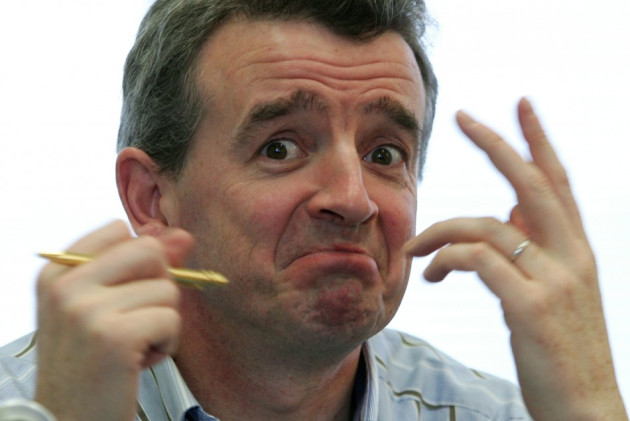 Ryanair is looking for a "brave soul" to take on the self-proclaimed "worst job in PR" after the current head of communications, Stephen McNamara, handed in his notice earlier this month.
The job advert said: "Stephen McNamara, after four years of being battered and abused by Michael O'Leary on one side and the European media on the other, has decided to pursue an easier life.
"Ryanair confirmed that it will now advertise for its head of communications vacancy, and see how many PR luvvies apply for what some in the media have described as 'the worst job in PR'."
And it really is. The budget airline has been officially voted the worst in Europe - getting an all-time low customer satisfaction rating of 34 percent in a Which? survey.
Ryanair narrowly beat Thomas Cook, which got 36 percent. Thomson Airways was third worst with 45 percent and Swiss Airlines came top, with 82 percent overall satisfaction.
Which? said: "We were inundated with comments about Ryanair - many about its extra charges. This partly accounts for one-star ratings for baggage allowance, boarding arrangements, seat allocation and food and drinks.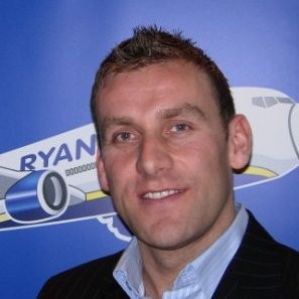 "A typical member comment was: 'It's a constant battle to get transparency at Ryanair. It always makes travelling with them a disagreeable process from the start'."
However a spokesman for the company brushed off the survey results, saying: "Ryanair passengers are far too busy flying all over Europe on our low fares to fill in silly surveys."
Following the announcement that McNamara was leaving, a company statement said: "Stephen will officially leave Ryanair on 7 February next, after an extensive round of lunches and dinners with his many friends and admirers in the media, all paid for by the Ryanair press entertainment budget of €3.94."
O'Leary thanked McNamara for his four years of service and said he had managed to respond to "the never ending series of absurd claims and fanciful stories that surface on a daily basis", adding that he looks forward to "grooming the next candidate to take over the high-profile and incredibly overpaid position".
The application window closes at 5.30pm on 21 December. Here are some of the complaints the new head of communications may have to deal with:
Treatment of the elderly:
Frances Duff, 69, was refused permission to bring a change of colostomy bag with her on a Ryanair flight. According to Journal.ie, attempts to show her doctor's letter to the air hostess were ignored and she was told to lift her T-shirt to prove she had a colostomy bag.
"She humiliated me so much that I started crying in front of people," Duff said.
Bridie O'Donnell, 70, was told by Ryanair staff she could not bring her oxygen mask on board and would have to check in her life-saving breathing equipment as it constituted a second piece of carry-on baggage. Eventually O'Donnell squeezed the equipment into a friend's bag.
Treatment of Disabled:
Ryanair left a wheelchair-bound woman on the tarmac of Luton Airport. Jo Heath, who has multiple sclerosis, had to be carried on board by her husband after the 'ambulift' service they had booked through Ryanair did not turn up.
Heath won an lawsuit against the airline, being paid £1,750. Ryanair said it would appeal against the fine.
Nine blind and partially-sighted passengers were told to leave a Ryanair flight because there were too many disabled passengers on board. They were told the airline could only take four disabled passengers at a time. Ryanair said it regretted the incident but added they should have checked with the airline before travelling that it would be alright. The trip's organiser said she had spoken to the airline before booking.
Delays:
Passengers stuck for five hours in a Ryanair plane on the tarmac at Stansted airport in 2009 were refused water by the cabin crew, because the aircraft was still on the ground. Ryanair said opening the bar would have breached 'Inland Revenue laws' and so handed out cups of ice. Aviation watchdog the Air Transport Users' Council said there is no law against staff handing out free water.
Fines:
Suzy McLeod was forced to pay £236 for failing to print out her family's boarding passes for their return flight from Alicante. Boarding passes can only be printed out less than two weeks before the flight. McLeod's holiday extended this period and she was unable to access a printer.
O'Leary's response to McLeod's predicament: "We think Mrs McLeod should pay 60 euros for being so stupid. She wasn't able to print her boarding card because, as you know, there are no internet cafes in Alicante, no hotels where they could print them out for you, and you couldn't get to a fax machine so some friend at home can print them and fax them to you.
"She wrote to me last week asking for compensation and a gesture of goodwill. To which we have replied, politely but firmly, thank you Mrs McLeod but it was your f***-up."