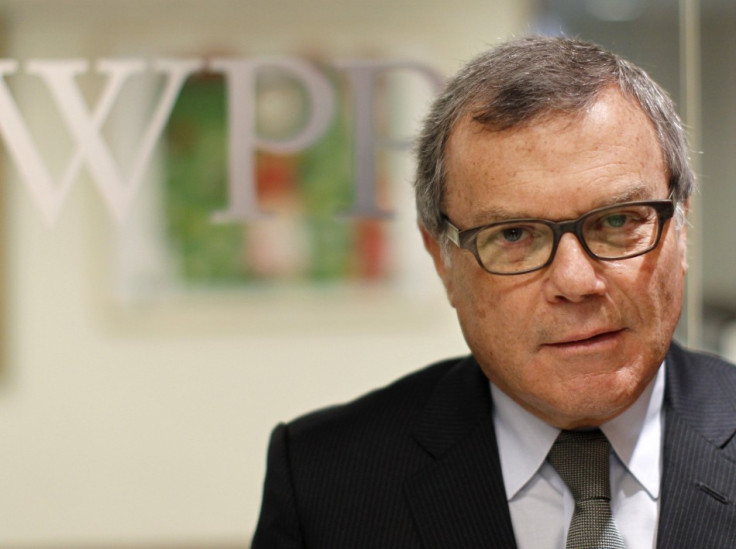 Nearly two thirds of WPP shareholders have voted to reject a £6.8m pay deal for chief executive Sir Martin Sorrell Wednesday at the company's annual meeting in Dublin
Some 59.5 percent of shareholders at the world's largest advertising agency gave a 'thumbs down' to the a pay increase for the man who founded the company in 1985 at the group's AGM.
This week, Sorrell had been under fire from a shareholder backlash over his proposed pay rise, as many advisory groups and leading stockholders claimed that his new wage is out of sync with investor returns.
According to Reuters, a number of advisory groups and leading shareholders at WPP said that they would vote against the proposed increase for the chief executive, after Sorrell proposed the 60 percent rise to his annual pay award.
Sorrell argued that he deserved his proposed pay packet of £6.8m for transforming WPP into one of the world's largest advertising groups, which spread across 108 countries.
Despite shareholder grumbles, WPP shares have risen more than 11 percent this year and despite the on-going financial crisis, WPP stocks are up over 21 percent from 5 years ago.
Executive Pay Backlash
Over the last year, there has been a significant schism in shareholders and executive pay, with several companies having lost the remuneration report vote or have had very large votes against and/or positive abstentions.
Previous to this, Andrew Moss, chief executive of British insurer Aviva, infamously stepped down earlier last month, just days after shareholders voted against his remuneration plans.
Moss was due for a 5 percent pay rise, which would have taken it to £1m a year. In 2011, he earned nearly £2.7m from his total remuneration package, which included a £951,000 salary, £1.16m in stock and cash bonuses, a £480,000 long-term incentive plan and a further £98,000 in other benefits.
Meanwhile, Barclays Chairman Marcus Agius apologised to shareholders at the bank's annual general meeting in April this year, over "poor communication" on the remuneration packages of CEO Bob Diamond.
RBS' CEO Stephen Hester has similarly had to fend off revolting shareholders over this bonus and executive pay package.
Recently, an industry report revealed that FTSE 100 CEOs had a median total pay increase of 10 percent for last year, following a 13 percent hike in 2010.
According to a proxy voting agency Manifest and independent share plan consultancy MM&K's 'Executive Director Total Remuneration Survey for 2012,' one quarter of FTSE 100 chiefs received increases in Total Remuneration Awarded of 41 percent or more.
The total remuneration increases were mainly due to a combination of increases in deferred bonus and long-term incentive awards.
Stripping out these elements, the median increase of FTSE 100 CEOs basic salaries rose by only 2.5 percent in 2011. Bloomberg's FTSE 100 Total Return Index, which factors in share price movements and re-invested dividends, fell 1.66 percent over the past 52 weeks.