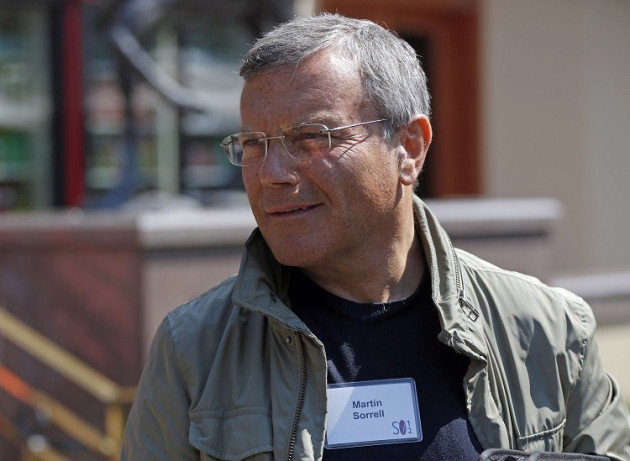 Sir Martin Sorrell's advertising giant WPP said a significant acceleration of its revenue growth in the third quarter has kept the firm on track to meet its full-year profit target.
WPP reported like-for-like group revenue growth of 5.5% in the three months to the end of September. Total group revenue growth was 7.4% to £2.68bn ($4.34bn, €3.14bn), as Western economies appear to have entered a recovery period some six years after the first rumblings of the financial crisis appeared in the US mortgage market.
It saw solid growth in its Advertising and Media Investment Management (AMIM) business sector, which makes up the lion's share of WPP's revenues. AMIM revenue lifted 8.2% to £1.087bn in the third quarter, at constant exchange rates.
"Third quarter like-for-like revenue growth showed a marked increase over the first and second quarters of the year, particularly in the months of July and September, which in the latter case is partly as a result of easier comparatives, following a strange September for the industry last year," said the WPP statement.
"To coin a phrase, what we lost on the swings of the fast growth markets, e.g. BRICs, was more than compensated by what we gained on the roundabouts of the slow growth mature markets of the United States and Western Continental Europe.
"Provisional forecasts for the fourth quarter show a rate of growth similar to the first nine months."
WPP shares were up around 2% in early trading on the London Stock Exchange after the company's Q3 report. WPP has a full-year target profit growth of between 10-15% on an annual basis.
"Recent updates have raised expectations for organic growth and investors will be hoping that there is no change to that trend," said Sheridan Admans, investment research manager at The Share Centre.
"Other areas to concentrate on will be the health of emerging markets, along with the growing benefits from digital media opportunities.
"With some big events set for 2014 there is every chance of growing confidence in the group's outlook."
In June 2012, almost two-thirds of WPP shareholders voted against a £6.8m remuneration package for Sorrell, WPP's founder and chief executive.