WPP PLC has posted a rise of 7.6 percent in its first-quarter revenues at £2.392 billion, as it achieved growth in all regions and business sectors, particularly in Asia Pacific and Latin America.
Net new business rose 38 percent to £1.86 billion in the quarter and like-for-like revenue grew 4 percent from a year earlier, beating analysts consensus for 3.6 percent growth.
Gross margins were also up 4 percent and the group anticipates the full-year revenues to rise above 4 percent as opposed to an earlier forecast of around 4 percent.
The stock has risen 24 percent since January, outperforming the FTSE 100 index, which rose 3.2 percent over the same period.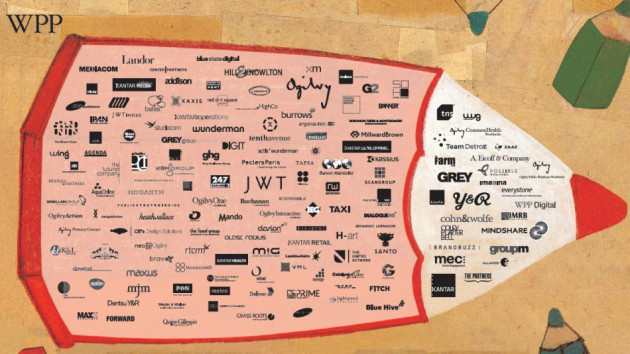 The world's largest advertising network company expects the three major events of 2012, the UEFA Football Championships in Central and Eastern Europe, the Summer Olympics and Paralympics in London and the US Presidential Elections in November should support industry growth by 1 percent alone this year.
At constant currencies basis, WPP's revenues from advertising and media investment management grew by 8.4 percent with like-for-like growth of 6.2 percent making it the strongest performing sector.
The group completed 14 transactions in the first quarter of 2012, out of which 10 acquisitions and investments were in new markets, 2 in consumer insight, including data analytics and the application of technology, with the balance of 2 driven by individual client or agency needs.
"Following the group's record year in 2011, 2012 has started well with all geographies and sectors growing revenues. A preliminary look at our quarter one revised forecasts indicates revenue growth slightly better than budget at over 4 percent and a slightly better second half," said WPP in a statement.