Live coverage of Tim Cook's keynote at Apple's Worldwide Developers Conference (WWDC) 2012.
400 million App Store accounts; 650,000 apps; 225,000 for the iPad, 30 billion downloads from the App Store; $5bn paid out to developers.
Next Generation MacBook Pro announced with 15.4in Retina Display screen.
MacBook Air and Pro range updated with Ivy Bridge, USB 3.0
OS X 10.8 Mountain Lion shipping next month (July) costing $19.99
iOS 6 officially announced, Siri updated, Facebook integration, shared photo stream, VIP mail contacts
Google Maps replaced in iOS 6 with Apple's own service which features turn-by-turn navigation.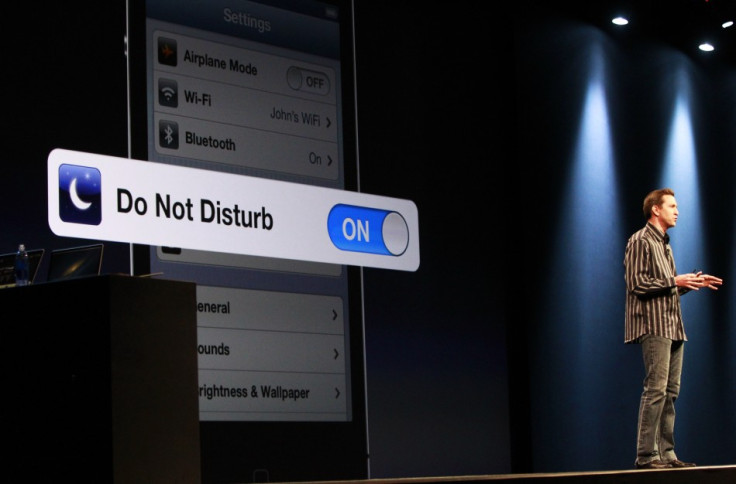 Apple Announces iOS 6: New maps, Facebook intergration and more Siri
Apple Announces Retina Display MacBook Pro
Apple Refreshed MacBook Air and Pro line-ups
20:01 - It's been emotional folks, thanks for reading and stay tuned for much more on all the announcements made tonight.
20:00 - And Tim Cook is back out to say goodbye to everyone. No "One more thing" from Tim, but we sure you'll agree there's more than enough here to keep most people happy.
19:54 - iOS 6 available for all developers today and will ship in the autumn (when the iPhone 5 is announced presumably) Will support iPhone 3GS and later, second generation iPad and later.
19:52 - Satellite view shown off with impressive level of details and very fast performance on iPad, rendering in real time.
19:50 - Flyover is a 3D modelling feature built into the new Maps service letting you get a birds-eye view of major cities around the world.
19:47 - Turn-by-turn navigation built into the new mapping solution, works from the lock screen and is integrated with Siri.
19:43 - Bye, bye Google Maps. New maps in iOS 6 with integrated Yelp, 100 million business listings, and it is building s traffic service which will be "Anonymous, real-time and crowd-sourced."
19:42 - Guided access, this lets you disable certain parts of apps you may not want your kids to touch.
19:41 - Geolocate will allow PassBook to let you know when you are near a store you have a loyalty card for, and cards will be live, updating if for example your flight has been delayed.
19:39 - A new native iOS app, called PassBook, where you can store all your loyalty cards (virtual of course), coupons, boarding passes, tickets, etc.
19:38 - And thankfully, Apple has added pull to refresh for the Inbox. You can also add vidoe or photos directly from the compose window.
19:37 - We saw how you could assign contacts as VIPs in the OS X Mountain Lion mail app, and you can do the same now in iOS6.
19:36 - Photo Streams can now be shared with friends. Choose your photo, choose your friends and they will get a notification telling them about the new photo of your cat. Friends can also comment.
19:35 - Safari for iOs is also getting updated with iCloud tabs, like the new desktop version, and Offline Reading Lists. You wil aslo be able to upload photos to your favourite sharing site right from Safari.
19:34 - FaceTime over 3G now enabled, only over Wi-Fi previously.
19:31 - New feature called Do Not Disturb which keeps you phone silent and keeps the screen dark when calls and messages come through at night. However for important calls you can preset which calls to let through or if someone rings you a number of times in quick succession.
19:30 - As well as options to answer or decline a call, there are two new options, one to set a reminder to call the person back at a set time, and seond to reply to the caller with a message which can be preset or custom.
19:28 - iOS 6 has updated the phone app, because remember your iPhone can make and receive calls too.
19:26 - Facebook will be integrated into the App Store so you can Like apps, there is contact integration, Facebook events will appear in your calendar. This is big for Facebook and Apple.
19:24 - Tap to post to Twitter and Facebook built into notification center.
19:23 - Next up, Facebook integration for iOS 6. It's baked into the OS like Twitter was with iOS 5. Login from settings, share from apps like photos or Safari. Locations from Maps. iTunes store, Game Center... integrated with Notification Center.
19:22 - Lots of new languages added including Chinese, Spanish, Italian, Korean. Forstall: "We're now taking local search around the world."
19:19 - Apple have partnered with OpenTable and Rotten Tomatoes for restaurant and movie information, oh and Siri can now launch apps, something Samsung Galaxy S3 S-Voice feature can also do.
19:17 - Onto iOS 6, and first up is Siri. Demo of Siri flexing its muscles spitting out sports stats. Wonder if it could tell Forstall that England drew one all with France in the Euro 2012 championship?
19:16 - Since Twitter integration on iOS 5, Apple has seen 3X growth increase. Game Center: - 130m users with 5bn scores posted each week.
19:15 - iMessage stats: 140 million iMessage users, 150 billion messages sent, 1 billion a day.
19:14 - 81 percent of apps using notification center, 1.5 trillion push notifications sent per day.
19:14 - And it's iOS 6 time with Scott Forstall. 365 million iOs devices sold through March 2012, almost all users using iOS 5, compared to just 7 percent of Android users using Android 4.0.
19:10 - OS X 10.8 Mountain Lion shipping next month (July) costing $19.99 for the upgrade all the way down to Snow Leopard.
19:05 - Federighi now playing CSR Racing - a new game - against Racer OS X, one on iPad, one on Mac.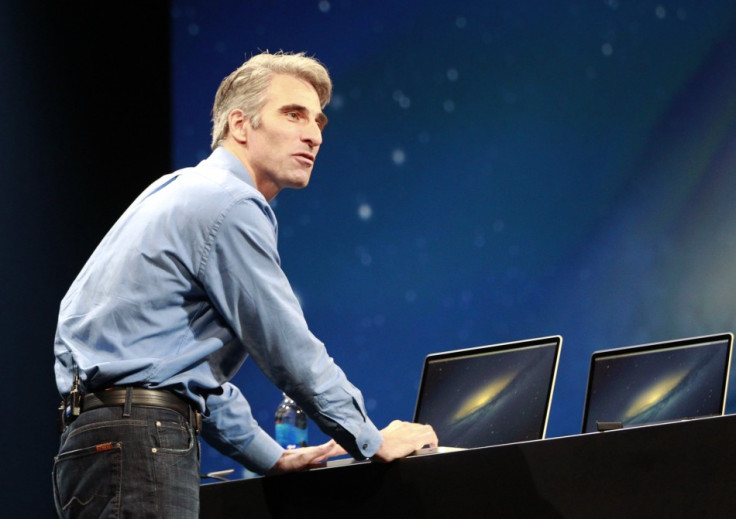 19:03 - AirPlay, Game Center, and Power Nap, a feature to keep your laptop up to date while it is asleep. It automatically refreshes data, it's silent and power efficient. Works with MacBook Airs and the new MBP.
19:00 - 15in MacBook Pro with Retina Display is available in UK for £1,799 with 8GB of RAM, 256GB SSD and 2.3GHz quad-core Core i7 processor.
18:58 - Tabview is like tabs from mobile Safari, and lets you zoom out to see all your open tabs.
18:56 - New Safari hjas a unified smart search field like Chrome and the rumoured iCloud Tabs is official, syncing all your Apple devices. New feature called Tabview also announced.
18:51 - Federighi now talking about Notification Center and now dictation, which works everywhere.....even Microsoft Word.
18:49 - Craig Federighi is on stage taking peiople through Mountain Lion focusing on iCloud integration, Messages and SDK for Pages, Numbers, Keynote, Preview and TextEdit.
18:45 - The big question about Os X 10.8 Mountain Lion will be release date and cost.
18:44 - And now it's on to OS X. You ncan read our full review of the latest version of Apple's desktop software here.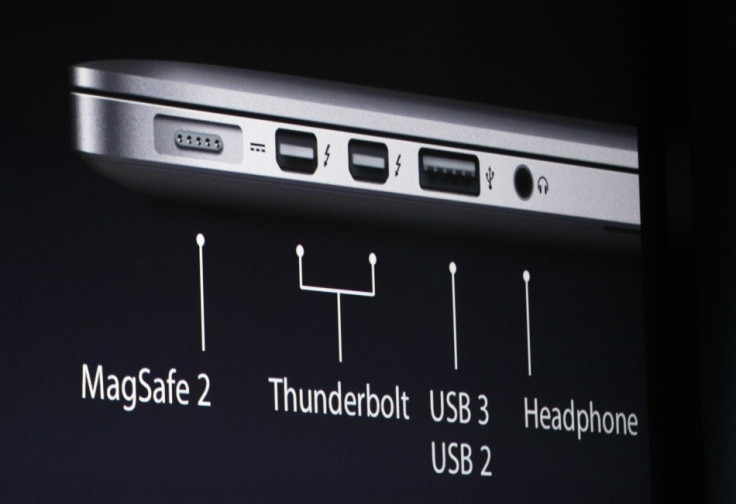 18:43 - "It's simply the best computer we've ever made."
18:42 - Cost? $2,199 for 8GB RAM, 256GB SSD, 2.3GHZ quad-core i7
18:40 - There is also a multi-touch trackpad, a backlit keyboard, dual mics, Wi-Fi and Bluetooth 4.0
18:37 - What about ports I hear you ask? Well there's SD card slot, HDMI, 2xThunderbolt and two USB port which support both versions 2 and 3 (one on either side).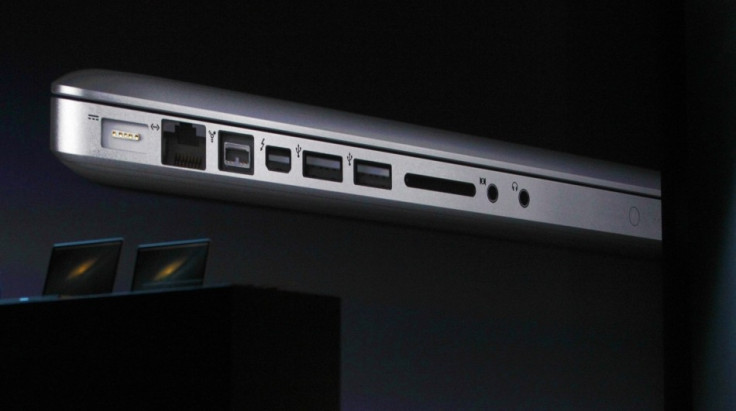 18:34 - It will come with up to 16GB of 1600MHz RAM, up to 768GB of flash storage, and the latest Nvidia GeForce 650M graphics.
18:33 - New MacBook Pro has been completely redesigned inside as well. Ivy Bridge quad-core processors (i5 or i7) 2.7GHz up to 3.7GHz with Turbo Boost.
18:32 - Apple has updated the OS for the new display, including Mail, Safari, iMovie and iPhoto. Professional apps like Final Cut Pro and Autodesk being updated, as has Diablo 3.
18:26 - New MBP has a 15.4in Retina Display with a resolution of 2,880 x 1,880 and a pixel density of 220ppi. Apple say you cannot discenr the pixels with the naked eye.
18:25 - Schiller says it is thinner than his finger, "a breakthrough in engineering", 0.71in thin (just a shade over 18mm), it is dwarfed by the old MBP. It is as thin as the MacBook Air.
18:25 - Next Generation MacBook Pro "The most beautfiul computer we have ever made."
18:25 - Whoa, hang on, Schiller is announcing a new model of laptop.
18:24 - MBP prices stay the same on 13in and 15in, 7hour battery life and USB 3.0 added too.
18:23 - Now for the MacBook Pros. MBPs to get Ivy Bridge, 2.7GHz turbo boosted to 3.7GHz, with new generation of Nvidia GeForce 650M graphics.
18:22 - Prices in US start at $999 for 11in and $1,099 for 13in model, cheaper than before.
18:22 - USB ports will support 2 and 3 meaning you can use whatever port you like. FaceTime camera upgraded to 720p. No Retina Display though.
18:20 - MacBook Airs first up, Getting Ivy Bridge, up to 2GHz dual-core or 3.2GHz with Intel turbo boosting, up to 8GB of RAM, up to 512GB flash storage - and they're adding USB 3.0.
18:18 - It's official, Apple is announcing updates to its notebook line-up, OS X Mountain Lion and iOS 6. Phil Schiller now on-stage to take laptops.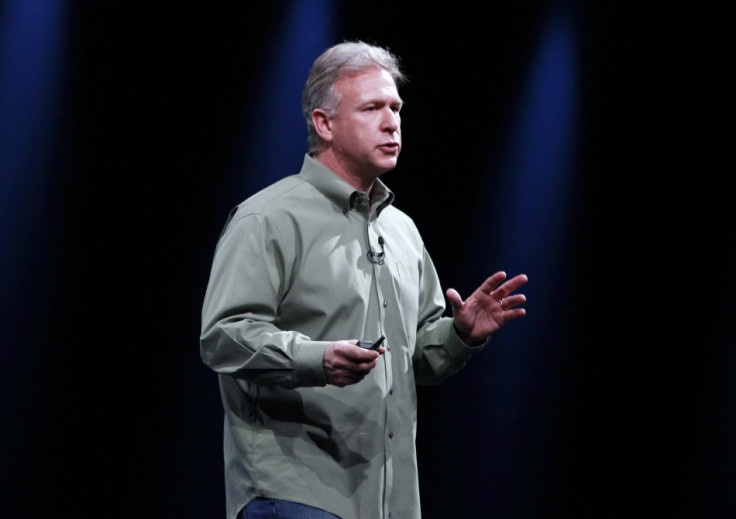 18:17 - And Tim's back on stage, saying thank you to developers.
18:15 - Anatomy app being shown in use in the classroom. AirBnB founder saying: "When we started, it was us renting our apartments, now we've given all these other places a way to come together."
18:10 -Video being shown of apps being used in everyday life.
18:08 - App Store operating in 120 countries. Cook: "Nothing makes us happier to see devs around the world using our hardware and software to share their latest and greatest ideas... there are heartwarming stories out there."
18:07 - Here come the numbers - 400million App Store accounts; 650,000 apps; 225,000 for the iPad, 30 billion downloads from the App Store; $5bn paid out to developers.
18:05 - This is Apple's 23rd WWDC and it sold out in record time. 1hr 43mins. 1000 Apple engineers on site, Apple has been closed for the week. Updates to App Store first up.
18:03 - Enough of Siri jokes, onto the main man, Tim Cook is on stage.
18:00 - Right on time, lights down and a Siri video to begin, saying "I was asked to warm up the crowd." Cracks a joke about developers looking for VCs. All very meta.
17:59 - Only a couple of minutes away and music is getting louder which is a sign things are about to kick off....
17:50 - Only ten minutes to go. I wonder what Tim Cook is doing to soothe the nerves.
17:40 - Waiting for the keynote to begin? Well why not read our full review of OS X 10.8 Mountain Lion.
17:35 - And we're in. People are filing in and taking their seats ahead of the launch, with The Shins and Two Door Cinema Club playing in the background.
17:26 - the doors are being opened to the main conference room at the Moscone Center where Tim Cook will take the stage in just over half an hour. Excited yet?
17:00 - We do like a bit of mystery and despite all the expectations ahead of WWDC 2012, Apple it would seem still has something unknown up its sleeve if this picture of a shrouded banner posted by PCMag's Sasha Segan on Twitter, is anything to go by.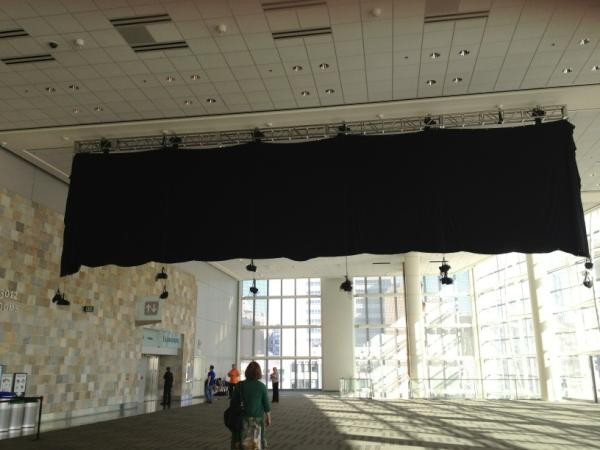 16:50 - As most of the UK turns towards the Euro 2012 clash of France vs England, we are remaining professional and focusing our attention firmly on San Francisco and all things Apple. The reason we have the match on another monitor is purely for research reasons. We swear.
16:40 - Another hint at what's to come, Fox News' Clayton Morris has tweeted that multiple sources have told hime that Apple will launch two new native iOS apps today, and one of those could be a new app called Organize (or Organise in the UK) which is said to be a virtual replacement for your pocket, holding details like coupons, travel information, credit card info and more.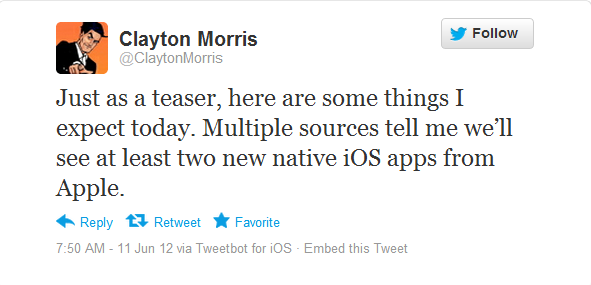 16:31 - Ahead of the keynote, leaks are always likely and WWDC 2012 is no different it seems. Website 9to5Mac has published what it says are the configurations of the new MacBook Airs and MacBook Pros.
Looking at the MacBook Pros first, it ssems that Apple has gone big on SSDs offering a choice of 256GB, 512GB and a huge 768GB flash memory in the new MacBook Pros, with 8GB or 16GB of RAM. The 15.4in MacBook Pros, which are set to get Retina Displays, will come with a choice of 2.3GHz, 2.6GHz or 2.7GHz Ivy Bridge processors.
As for the MacBook Airs, they will again be avaialble in 11in and 13in models, with no mention so far of the rumoured 15in model. The configurations will pair 64GB,128GB or 256GB of SSD storage with 4GB or 8GB of RAM in the 11in models, bumping the top SSD capacity of the 13in model to 512GB.
The increase in RAM will be a welcome addition for many and the new SSDs are expected to be SATA 3 solid state drives, some of which will be based on Samsung's 830 series which are pretty damn fast.
16.15 - It's that time again, Apple has taken its online store offline ahead of a major hardware and software refresh.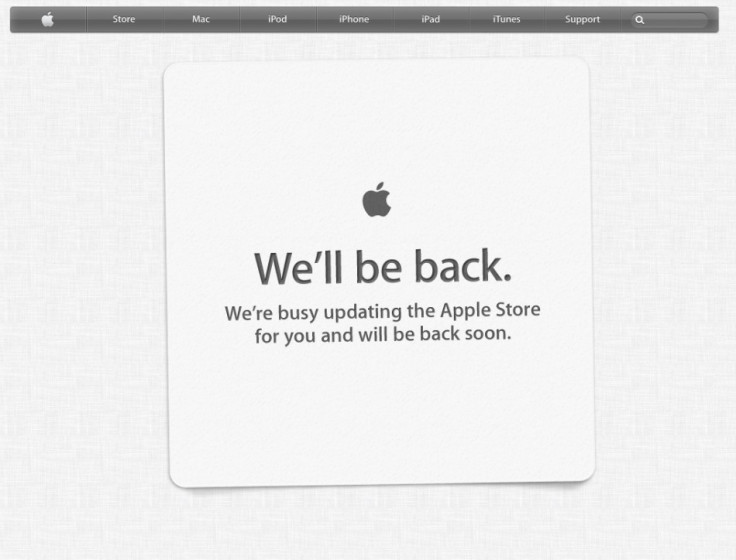 16:10 - As you can see from the banner below in the Moscone Center, iOS 6 is going to one of the major parts of WWDC 2012. What we expect to see in the new mobile OS include more Facebook intergation, support for Siri for iPad (though only the latest iPad), and most interestingly Apple ditching Google's mapping solution and rolling out its own in-house solution.
16:01 - With people having queued over night to get the perfect seat to see Tim Cook on stage, Apple has now opened the doors at the Moscone Center and has begun letting Apple fans, developers and journalists into a holding room, ahead of the keytnote address.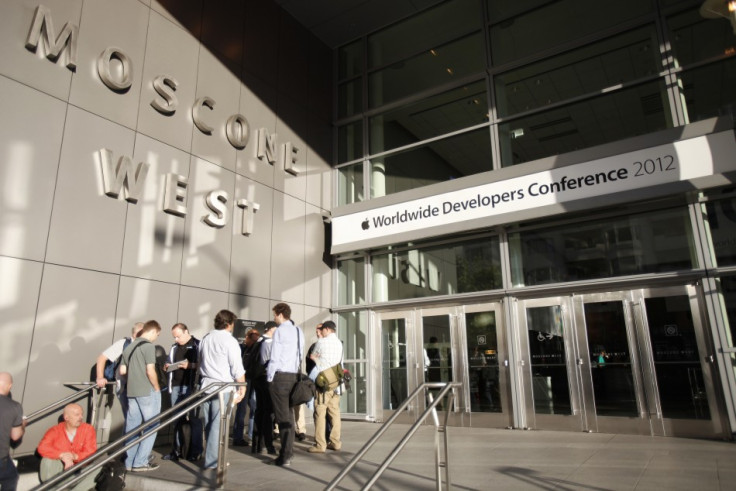 15.50: With a little over two hours to go before Tim Cook takes the stage at the Moscone Center in San Francisco, we are here and ready to bring you all the details as and when they are announced. For those of you wondering, the keynote is due to begin at 10am local time which is 6PM GMT. Here's a list of other time zones when the keynote will begin:
San Francisco - 10am
New York - 1pm
London - 6pm
Berlin - 7pm
Moscow - 9pm
Hong Kong - 1am
Sydney - 3am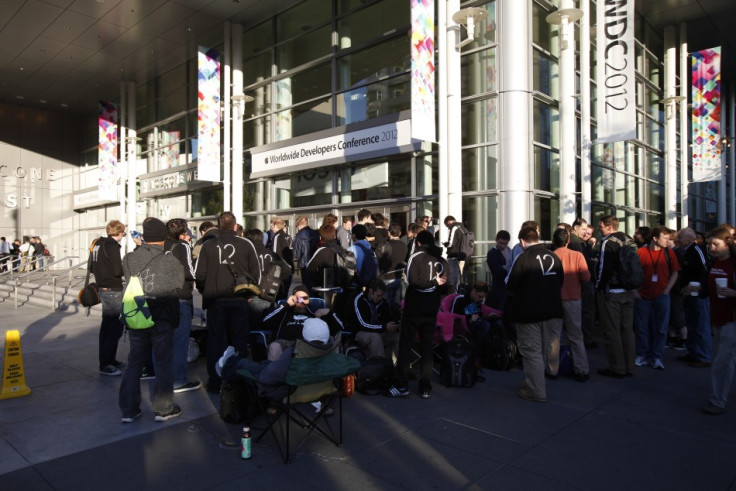 Must Read: