Apple's Worldwide Developer's Conference (WWDC) is one of only a few major announcements made by the company each year and this year we could be seeing iOS 6, an Apple TV SDK and Retina Display MacBooks and iMacs.
With all major Apple announcements come major internet rumours, and along with the highly likely rumours, we get the probable, possible, unlikely and completely off the wall. So we have decided to separate the wheat from the chaff and tell you what to expect from Tim Cook's keynote at WWDC this evening.
WWDC 2012: The Likely...
iOS 6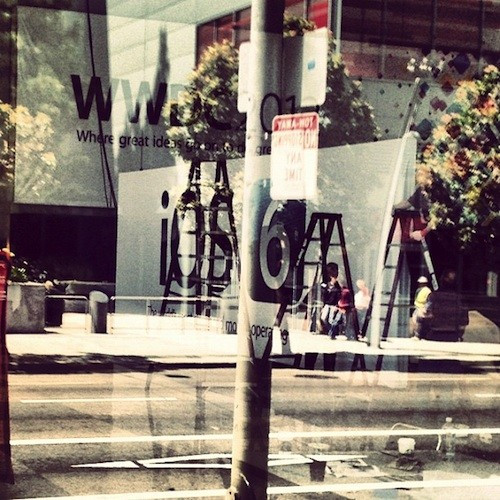 Apple is making little secret of the fact that it will unveil iOS 6 at WWDC 2012. Banners erected around the Moscone Center in San Francisco where the event is taking place show the unannounced version of the iPhone, iPad and iPod touch software.
But aside from the fact that Apple will announce it, what can we expect to be included in the new operating system. iOS 5 was a pretty major update last year bringing new notifications, over-the-air software updates, iCloud, iTunes Match, iMessage, Newsstand, deeper Twitter integration and letting you take a photo without having to unlock your camera.
iOS 6 therefore has a lot to live up to and the biggest update is likely to be a move away from using Google's mapping service and the instead use its own in-house mapping solution, following the purchase of 3D mapping company C3 Technologies last year.
The Wall Street Journal reported earlier this month that:
"Apple is planning to oust Google Maps as the preloaded, default maps app from the iPhone and iPad and release a new mapping app that runs Apple's own technology, according to current and former Apple employees. Apple could preview the new software, which will be part of its next mobile-operating system, as soon as next week at its annual developer conference in San Francisco, one person familiar with the plans says. Apple plans to encourage app developers to embed its maps inside their applications like social-networking and search services."
One key pointer to iOS moving away from Google maps came during the announcement of the new iPad earlier this year, when it was revealed that the iPhoto for iPad app was not using Google Maps, but using OpenStreetMap and other services to generate map tiles.
While iOS saw deeper Twitter integration, iOS 6 is likely to feature more Facebook. According to TechCrunch, Facebook will be "baked into" the latest version of iOS, which it claims is codenamed Sundance.
Facebook integration will make it easier to share photos, videos and other content to Facebook, though Apple and Facebook are thought to be still thrashing out how to figure out the varying levels of permission which some Facebook posts require.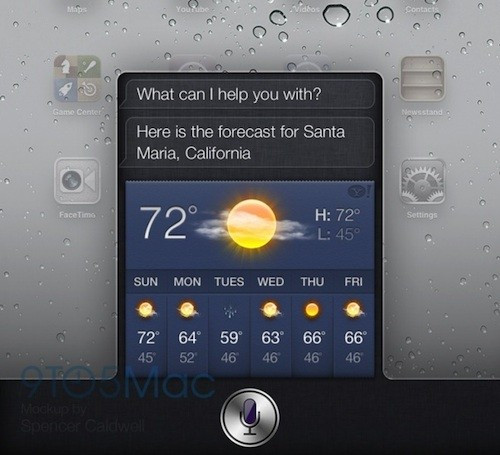 Siri was a major part of the iPhone 4S announcement last October and iOS 6 is expected to bring support for Siri for iPad. 9to5Mac reported earlier this month:
"Siri on the iPad is activated by a quick hold of the home button, just like on the iPhone 4S. The interface slides up from below the display with a clever animation. Siri is built into the iPad as a small window on top of whatever interface the user is currently interacting with."
However, it is expected that Siri for iPad will be limited to the third generation iPad which was released in March of this year.
Apple is also preparing to announce new tracking tools to assist developers track usage of their apps without using UDIDs, the unique iOS device identifiers that used to allowed developers and advertisers to not only track usage of their own content, but also in some cases track users' movements across apps and browsing sessions.
The Wall Street Journal reported earlier this month: "Apple Inc. is planning to release a new way for mobile app developers to track who uses their software, according to people briefed on Apple's plans, the company's latest attempt to balance developers' appetite for targeting data with consumers' unease over how it is used. The new tool, which could be detailed in the coming weeks, aims to better protect user privacy than existing approaches, these people said.
Finally, iOS 6 is set to get Safari tab syncing though iCloud, a feature which is already available in OS X Mountain Lion Developer Preview 2. 9to5Mac reports that:
"When the iCloud Tabs button is clicked on an iOS 6 device (or Mac), all the tabs opened on each device are simply shown in a synchronized list. From here, users can quickly pickup individual tabs that they were working on across their Apple devices. The iCloud Tabs button on the iPhone and iPod touch is hidden behind the Bookmarks toolbar."
Apple TV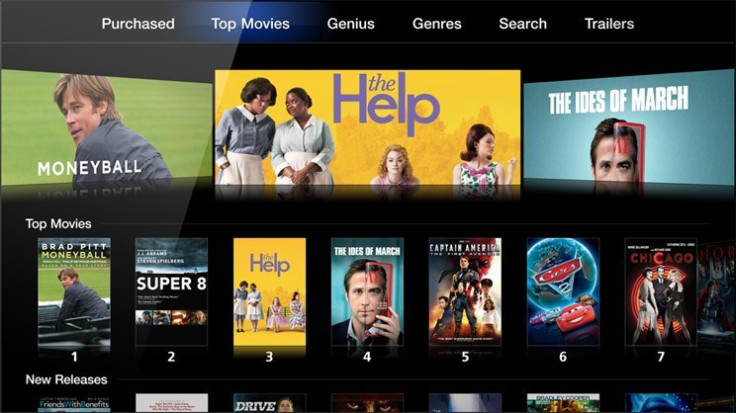 The much rumoured Apple television set or iTV is highly unlikely to make an appearance at WWDC 2012 but Apple could prepare the way for the television set to be announced later this year or early in 2013.
BGR reported in May that a "trusted source" had told them that Apple was preparing an operating system which will work on it television set which it will show off at WWDC. Apple will show it off ahead of unveiling a television set to allow third party developers to create apps for the system.
"This new OS is said to be much more feature-complete than the current OS that runs on the Apple TV, and is apparently the one that Apple's upcoming HDTV will run. Yes, that one. We've heard Apple is actively trying to court manufacturers to use a new "control out" API in order for third-party manufacturers to make accessories that are compatible with the new Apple TV OS and the upcoming "iTV." It's said that by using the API, it will be possible to control any connected components all from the Apple remote (and the Apple remote iOS app as well, we're assuming)."
However, as well as announcing a new operating system for its rumoured iTV, Apple could also announce a software development kit (SDK) for Apple TV, which will allow third party developers create apps for the current Apple TV set-top box.
Steve Jobs previously mentioned that Apple would open an Apple TV App Store "when the time was right" and with Apple looking to get apps developed for its new TV platform, now would seem like the right time.
Retina Display MacBooks and iMacs

It seems almost certain that Apple will announce a raft of new MacBook Airs, MacBook Pros and iMacs at WWDC 2012, with the headline new feature of all of them being the inclusion of the super high resolution Retina displays, currently seen on the iPhone 4 and 4S as well as the latest iPad.
A leaked inventory list last week revealed that up to 14 new Macs will be announced at WWDC this evening, including MacBook Airs, MacBook Pros, iMacs and Mac Pros.
Apple's MacBook Air has inspired a long line of imitators in the shape of Ultrabooks from the likes of HP and Dell, but its design still remains the one to beat. Therefore it is unlikely that Apple will tinker with the overall look, but will include a Retina Display screen, Ivy Bridge processors and possibly a USB 3.0 port as well.
Apple's MacBook Pro laptops however are set to receive a major design overhaul, moving towards the wedge shape of the Airs, and slimming down considerably, thanks to the removal of the disc drive. Like the Airs, the MacBook Pros will get a Retina display, Ivy Bridge silicon and probably USB 3.0 port alongside the Thunderbolt port. There is a further suggestion that Apple may re-introduce the MacBook range, which would essentially be a cross between the MacBook Pro and Airs, featuring no optical drive but more connections that the Air.
Apple's iconic iMac, so beloved of designers and publishers, is set to get the Retina and Ivy Bridge treatment too. As well as a higher resolution screen, a rumour has also been circulating that suppliers have been working on anti-reflective glass for the new iMacs.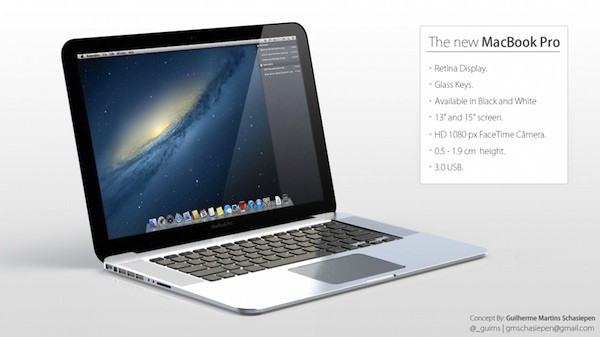 The ever unreliable DigiTimes reported in April that glass panel supplier G-Tech Optoelectronics "is ramping up its production capacity of cover glass from 1.8 million units a month currently to three million units in 2012 as the company is likely to take up 25-30 percent of total cover glass orders for Apple's iPads in the year, according to an industry estimate.
"G-Tech is also expected to supply AR (anti-reflective) glass solutions for Apple's all-in-one (AIO) PCs with the new products to also serve as a growth driver for G-Tech, indicated industry sources."
Lastly, Apple is set to update its professional desktop range, the Mac Pro, making it available in three configurations including one with OS X Server capabilities. We also expect to see Thunderbolt and USB 3.0 connections added as well as a variety of Intel's latest Xeon E5 chips and the latest graphics chips.
Apple hasn't updated it Mac Pro line-up since July 2010 so this could be a fairly major refresh, putting pay to earlier reports that Apple was planning to do away with the Mac Pro range.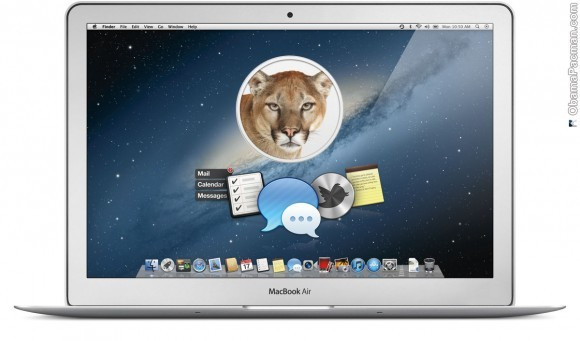 Apple released the developer preview of the latest version of its desktop software, Mountain Lion, way back in February and the new software includes updates like Notification Center, Messages, Reminders, Game Center, and Airplay.
While we don't expect to hear much new about Mountain Lion, aside from official release date and pricing, rumours have been circulating that Apple might announce automatic app downloads, password generation in Safari and offline reading lists.
iCloud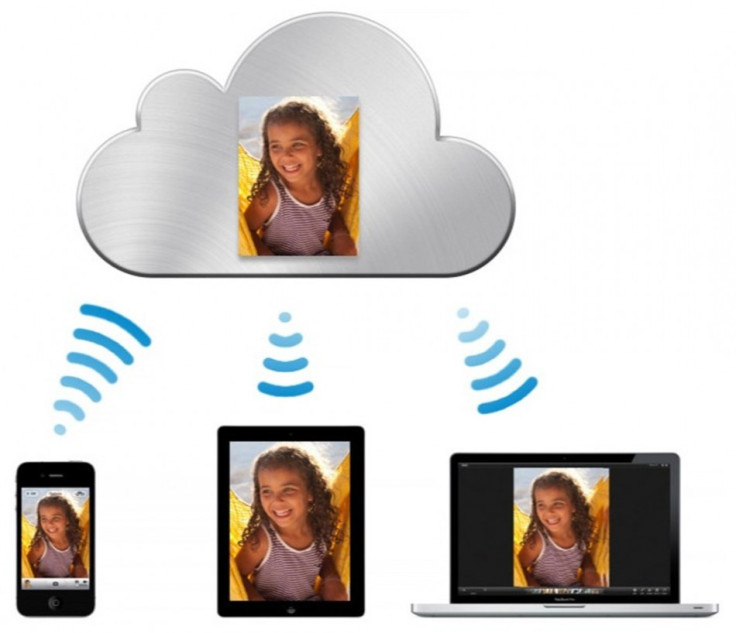 Apple announced iCloud as part of iOS 5 last year and this year we're going to hear about it again, if banners at the Moscone Center are anything to go by. Apple is set to announce new features like new web apps for Notes and Reminders as well as enhanced photo sharing and a Photo Stream for videos.
Tim Cook has described iCloud as a strategy for the next decade so we expect big things from Apple at WWDC in relation to its cloud storage tool.
WWDC 2012: The Unlikely...
iPhone 5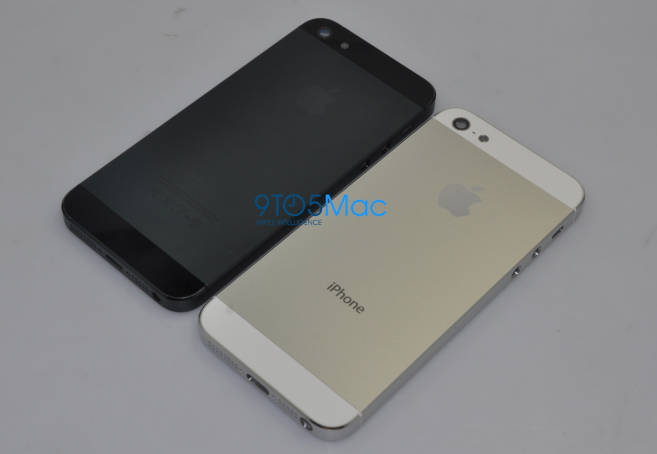 Despite a video popping up online last week claiming to show the case for the new iPhone, all indicators point to Apple holding off on announcing an iPhone 5 until later in the year.
While WWDC was traditionally the event at which the new iPhone was announced, Apple broke with tradition last year, announcing the iPhone 4S in October. With that phone still selling very well, Apple is unlikely to cut its time as the latest iPhone short by announcing an updated smartphone, just 8 months into its life cycle.
Apple Television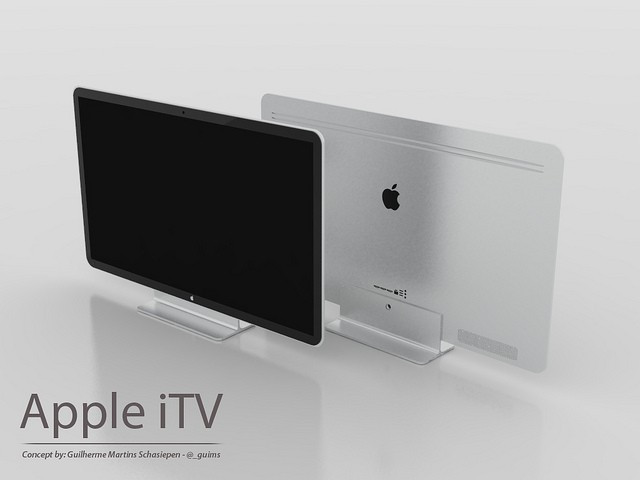 Apple is strongly rumoured to be working on an iTV, but has never publicly stated that it is working on one. However, despite huge amounts of interest in the television, Apple never reveals anything until it is sure it will work, and so a late 2012/early 2013 date is much more likely.
Live Coverage of WWDC 2012
Here at IBTimes UK we will be live-blogging the event and bringing you all the latest news and updates from the Moscone Center where Tim Cook, CEO of Apple is set to take the stage at 10am local time, which is 6pm GMT. Below is a list of local times around the globe when the keynote will be beginning.
San Francisco - 10am
New York - 1pm
London - 6pm
Berlin - 7pm
Moscow - 9pm
Hong Kong - 1am
Sydney - 3am