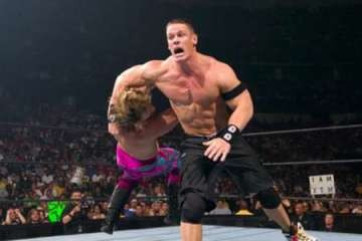 A 13-year-old boy from New Orleans is facing a life sentence after allegedly killing his five-year-old half-sister by practising WWE-style wrestling moves on her.
The teenager, who cannot be identified for legal reasons, has been charged with murder. Police said he attacked the girl while he was babysitting her.
The youngster repeatedly slammed the victim on a bed, punched her in the stomach, jumped on her and struck her with his elbow, they said.
A post mortem found that she had died of multiple injuries, including broken ribs, internal bleeding and a lacerated liver,
"The 13-year-old reported he started to wrestle with the victim and practised WWE-style wrestling moves on the five-year-old, " said Col John Fortunato of Jefferson Parish Sheriff's Office in New Orleans.
Investigators said the boy called emergency services after the girl stopped breathing.
"The 13-year-old continued by saying the victim complained that she was hurting but he continued to slam, punch and elbow her for an additional two or three minutes, stopping when his mother called him on the phone to check on he and the victim," sheriff's officials said.
A WWE spokesperson said: "Authorities have charged the accused with murder and determined that this was not an accidental death due to a wrestling move.
"As in similar cases, criminal intent to harm and a lack of parental supervision have been the factors resulting in a tragic death."