WWE Universal Champion Seth Rollins (real name Colby Lopez) and WWE RAW Women's Champion Becky Lynch (real name Rebecca Quinn) have announced their engagement over Instagram and Twitter. The couple recently confirmed rumours about their relationship and WWE even made it a part of an on-air storyline.
Rollins and Lynch had been seen together since early this year. In an episode of a Sports Illustrated Podcast, Rollins confessed that the couple had been dating since February, but they publicly admitted to being in a relationship in April or May.
Within months of the confirmation of their relationship, Rollins has gone down on one knee and Lynch has said "yes".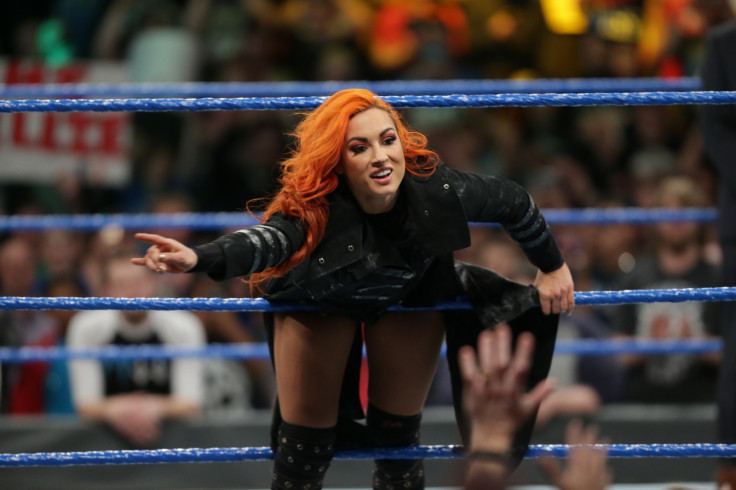 Fans were pleasantly surprised when they saw the picture of the couple hugging each other, with an engagement ring evident on Lynch's finger. Judging from their attire, they might have gone for a run on the beach when Rollins popped the question.
After Lynch posted the picture on Instagram and Twitter, the WWE Universe as well as other Superstars congratulated the couple.
Lynch and Rollins are on top of the women's and men's WWE roster as they are the coveted title holders. Rollins currently holds two titles: The WWE Universal Championship and the RAW Tag-Team Championship (along with Braun Strowman).
Apart from performing well on their own, "The Man" and the "Beast Slayer" have performed successfully in the ring together. At the "WWE Extreme Rules" pay-per-view, the real-life couple went up against the team of Baron Corbin and Lacy Evans. The story line was created to try and introduce some stress into the relationship of the power couple. If either Lynch or Seth were pinned, both would have lost the title. However, the couple seemingly prevented their relationship from getting strained by winning the match.
The engagement shows that the couple is going strong in-ring and off.
With Dwayne Johnson's surprise wedding with long-time partner Laurel Hashian kicking off the week, the news of Rollins and Lynch's engagement has the WWE Universe buzzing.