X Factor contestants Mike Hough and 5AM on 'nice guy' Simon Cowell and 'wild' bootcamp party
Hough and 5AM spoke to IBTimes UK backstage at the Mobo Awards 2016 nominations launch.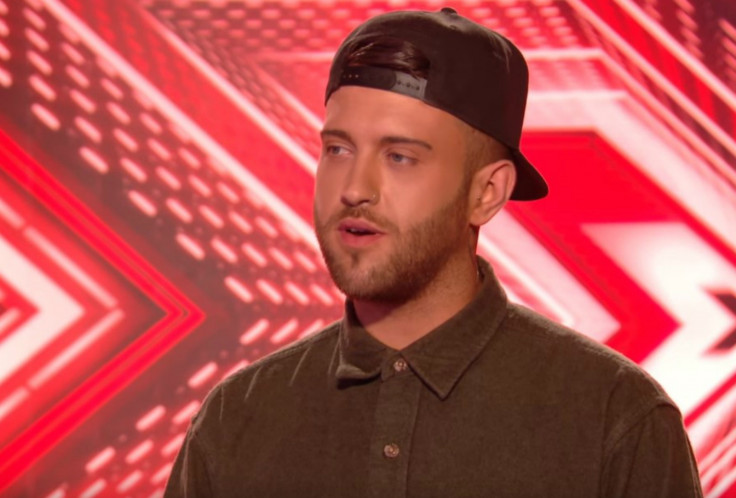 The X Factor contestants are being put through their paces by judges Simon Cowell, Nicole Scherzinger, Sharon Osbourne and Louis Walsh. We meet two of the acts hoping to make it through to the live shows, Mike Hough and 5AM, who reveal what it is really like behind-the-scenes of the ITV singing competition.
After making it past the bootcamp stage, Hough is being mentored in the boys category by Scherzinger, 38, while Walsh, 64, has taken r'n'b group 5AM under his wing. Sharing his reaction to learning that he would be coached by the former Pussycat Dolls singer, Hough told IBTimes UK at the Mobo Awards 2016 nominations launch: "All the boys were in the room filming and thought we were going to get Louis but when [Scherzinger] came in, it was like, 'Yes'."
Hough and the rest of the boys wasted no time in celebrating their success so far with the group enjoying a huge party when triumphing at bootcamp. The singer revealed: "The bootcamp party was pretty wild, I can't even lie. But it's a lot of work as well. Late nights and early mornings. It's a balance between being wild and trying to keep on top of your competition."
Confirming that the contestants have been placed on a booze ban, Hough added: "Unfortunately. We like to celebrate each weekend but we've got to be good."
The 25 year old first auditioned for The X Factor in 2009 but was told by Cowell, 56, that he "would never be good enough". Six years later, Hough is a fan-favourite and hot contender to become one of the final 12 contestants. Reflecting on his second appearance on the series so far, Hough admitted: "It's been a bit of a whirlwind, I've gone from watching the show to people stopping me [on the street]. It's crazy but I'm loving every minute of it."
He added: "Just to even be recognised for something you're good at and something you enjoy is important for me. I love to sing so to get this platform – you actually forget how many people watch the show."
Watch 5 AM cover David Guetta on The X Factor:
Head judge Cowell has gained notoriety over the years as "Mr Nasty", but viewers have noticed the music mogul softening in recent years. Revealing which judge is the biggest diva, Hough joked: "Simon, of course. At bootcamp, Simon had everyone running around. The thing is he's the nicest guy at the same time.
"I was really fearful of what you hear about him but he's a really good guy. He just said to keep taking risks in the competition and most importantly enjoy it. It's easy to get swept away, it's such a fast-moving thing and it happens so quick."
Three-piece boy band 5AM agree that Cowell has changed his approach, adding: "He's softer now and I really do think that's because he has a child." 5AM have wowed the judges and viewers over the last few weeks to make it past bootcamp. Revealing how they have coped with the fame so far, the group said: "It's overwhelming but as it gets closer to time, we'll get used to it. We've just got to focus on ourselves rather than get dragged into the competition. We're just focused on what we're doing and trying to bring something new to the table."
Watch Mike Hough's X Factor audition:
© Copyright IBTimes 2023. All rights reserved.