There is never a dull moment during the X Factor auditions, but a marriage proposal set one hopeful apart from the rest at the weekend, and it took Simon Cowell by surprise.
Singer Sam Black popped the question to his girlfriend Emma during his audition, and though he did a very brave thing, he messed up by getting too nervous and putting the ring on the wrong finger when she said yes.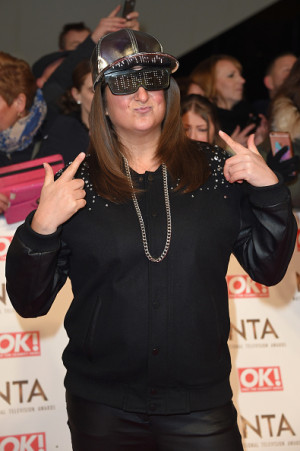 Sam made the proposal after he sang his song and before the judges had come to a decision, with an audience source claiming: "Sam was at the end of his audition when he made the move and called Emma out from the audience" according to The Mirror.
"It was a great moment and Simon gave the couple a big thumbs up and all the judges were cheering," they added.
When the X Factor hopeful hilariously put the engagement ring on the wrong hand of his now-fiancée, judge Cowell joked: "I'm no expert at this but you've just put the ring on the wrong hand!"
Cowell put Sam through to the next round, though viewers will have to wait a few weeks until the audition is aired on ITV.
In related news, Cowell, 57, is said to have told the audience at the Wembley auditions over the weekend that the show would be getting back to what's "real" and lose the gimmicks.
He told the crowd: "All these crazy things we used to do with themes have gone, no more jukeboxes, none of that rubbish this year.
"The public are smart enough to know what's real, that's what we are focusing on this year," reported The Sun.
The jukebox was slammed on last year's show by viewers after it was used to apparently randomly select the song theme for the following week after the Sunday night results, with many claiming it was fixed.
An insider told the newspaper: "Without the jukebox contestants will be able to sing to their full potential, without being constrained by a certain theme.
"This year has seen more acts sing their own music and Simon thinks this will be the best way to find original talent."
Novelty acts, such as last year's Honey G, will also get less focus on this year's series, with the spotlight shining on what is considered real talent.
The X Factor returns to ITV later this year.