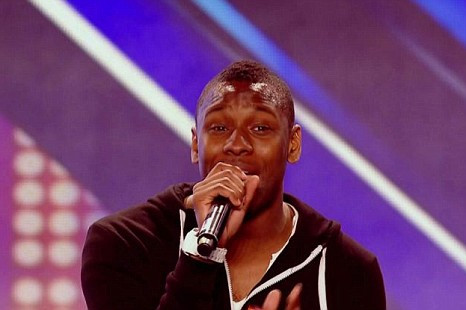 A former X Factor contestant has been found guilty of laundering £20,000 scammed from elderly people. Nathan Fagan-Gayle was convicted at the Old Bailey on Thursday 3 March for his involvement in the 'Bank of Terror' phone scam in Syria.
The 29-year-old singer-songwriter, who toured with JLS and worked with Alesha Dixon, received the money in his bank account from 73-year-old Elizabeth Curtis, who was conned by an unidentified man who posed as a police officer in May 2014. The court heard that the fraudsters targeted pensioners aged between 72 and 94 from Dorset, Cornwall, Kent, London, Bedfordshire and Hertfordshire and made over £900,000.
Curtis, who was persuaded to transfer a total of £130,000 to different accounts, broke down as he recalled the harrowing experience. In a taped interview she said that she felt "naïve" and couldn't believe how easily she had been taken in.
The scam was uncovered by the Met's Counter Terrorism Command (SO15) after a separate terror probe found suspicious payments into a bank account of someone who is now in war-torn Syria. Commander Richard Walton, head of the Met's Counter Terrorism Command, said: "This was a scam on a huge national scale detected by specialist financial investigators who have stopped the targeting of even more victims.
He added: "We uncovered this fraud after a separate terrorist investigation found suspicious payments into a bank account of an individual who is now believed to have travelled to Syria.'
Prosecutors said that Fagan-Gayle, who goes by the stage name Starboy Nathan, "hit the shops hard" after withdrawing £15,000 and then transferring £5,000 to his girlfriend and his mother's accounts. But the Come Into My Room hit maker, who appeared on The X Factor in 2012 but was booted out before the live shows, denied wrongdoing and claimed he thought the money was for a booking in Dubai from a man he met in the Dstrkt nightclub in London. He added that he gave the money to his partner as a "romantic" gesture.
Fagan-Gayle has been granted conditional bail until his sentencing in the forthcoming weeks.