If the idea of a blind date is your worst nightmare, then look away now. A new UK television show, Undressed, will see strangers strip off to their underwear and get into bed just moments after meeting on a first date.
As a nation that has enjoyed dating shows such as First Dates, Take Me Out and The Bachelor, Undressed will push the boundaries with its licentious nature. The new show originated in Italy and was picked up by TLC for a UK adaption since becoming a huge hit, but how the coy British public will receive it remains to be seen.
The new show has been hailed as "an innovative and experimental" series by entertainment channel TLC, and will feature strangers undressing each other on a first date before getting tucked up.
Viewers will be treated to the couples squirming in front of a giant screen which will pose probing questions about what they look for in the opposite sex and relationships, followed by tasks to find out more about one another.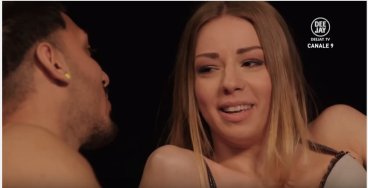 They will be required to remove each other's clothing and climb into bed for half an hour whereby they'll have a chat, albeit a rather awkward one, and then press a button saying "Yes/No" as to whether they want to remain in bed with each other. Oozing with romance, we know…
After going down a storm in Italy, TLC bosses hope the UK version will "give the nation a boost". We're not quite sure what that's supposed to mean. The channel's Clare Laycock quipped: "It's a brave and beautiful new dating format that explores whether it is possible to fall in love with a complete stranger. At its heart are funny, adorable and sometimes awkward connections," reports The Sun.
The programme follows 2014's US reality series Dating Naked, which goes the extra mile by having couples meeting in the nude on their very first date. The Dutch series Adam Seeks Eve also sees couples courting on a desert Island – but they're joined by another naked contestant halfway through their date in a riveting twist.
Undressed will commence filming next month and is expected to hit UK screens in the summer.