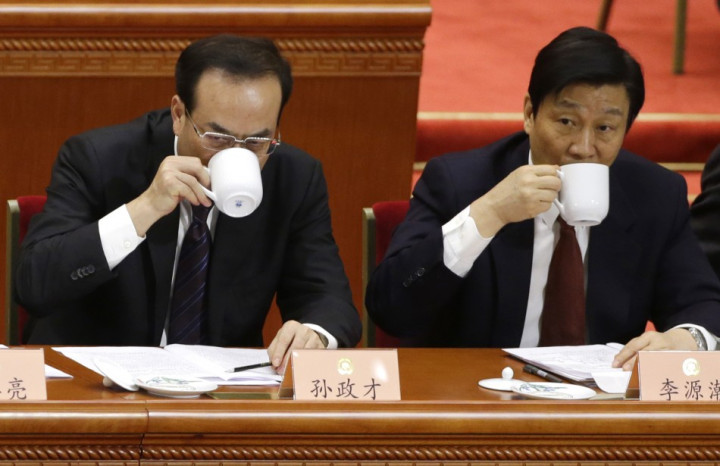 China's incoming President Xi Jinping is to appoint a reformist member of China's decision-making politburo as his vice-president, snubbing the country's top censor who had been widely tipped for the post.
Li Yuanchao, 62, who has advocated a more inclusive selection process to choose China's top officials, is set to be elected to the post that Xi held before him by China's rubber-stamp parliament, the National People's Congress, sources told Reuters.
Li has reportedly beaten strong opposition by Liu Yunshan, 65, a former propaganda minister who was made responsible for propaganda and ideology in the powerful seven-man politburo standing committee in November.
Liu was reportedly backed by former president Jiang Zemin, who stepped down in 2003, and is known for his iron grip on the internet, which has contributed to China being named a "spy state" and "enemy of the internet" along with Syria, Iran, Vietnam and Bahrain by media watchdog Reporters Without Borders.
"Li Yuanchao will be vice-president, not Liu Yunshan," an anonymous source said.
"It was Xi's decision and a sign he is strong and able to say no to Jiang."
Xi has pledged to clean up China's ruling Communist party after a series of scandals involving high-ranking party officials triggered widespread public outrage.
Xi was appointed general secretary of the party in November and is to be sworn in as China's new president on Thursday (14 March) by the National People's Congress.
Party No 2 Li Keqiang, 57, is poised to succeed Wen Jiabao as premier.