Xi Jinping's presidential term could extend beyond 2023 as China set to make sweeping changes
The Chinese communist party's powerful Central Committee has proposed a major constitutional change to allow Xi to continue beyond two terms.
China's ruling communist party is set to make sweeping changes to its rules to allow the president and vice president to stay on for more than two consecutive terms, meaning President Xi Jinping could end up being in power well beyond 2023.
Beijing's official news agency Xinhua carried a brief news report on Sunday, 25 February, which said that the party has made a proposal to remove a constitutional clause which restricts a president to hold only two consecutive terms.
"The Communist Party of China Central Committee proposed to remove the expression that the President and Vice-President of the People's Republic of China 'shall serve no more than two consecutive terms' from the country's Constitution," read the Xinhua dispatch. The constitutional reform needs an approval from the parliament but that is not expected to be a hurdle in this case since the approval is regarded to be just a rubber stamp.
The announcement comes after the central politburo held a meeting on Saturday, 24 February, while the Central Committee is also set to hold a three-day summit on institutional reforms in an annual parliamentary gathering from Monday, 26 February, onwards.
Shortly after the news about the presidential term extension surfaced, Xinhua also carried another report which said that the Central Committee is proposing to insert "Xi Jinping Thought on Socialism with Chinese Characteristics for a New Era" into the constitution.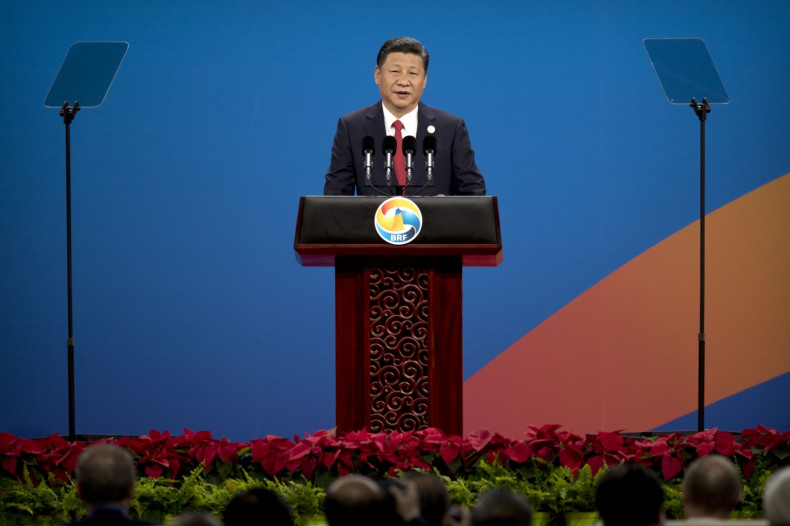 Xi, 64, was elected again as the party chief in October 2017, allowing him a second five-year term. That in itself was a sharp elevation, placing him on par with China's most powerful leaders of the past, Mao Zedong and Deng Xiaopoing.
He is expected to be formally elected to the second term of his presidency in early March by the parliament.
Recently, there has been speculation in Chinese political circles that Xi wants to stay beyond the customary two terms.