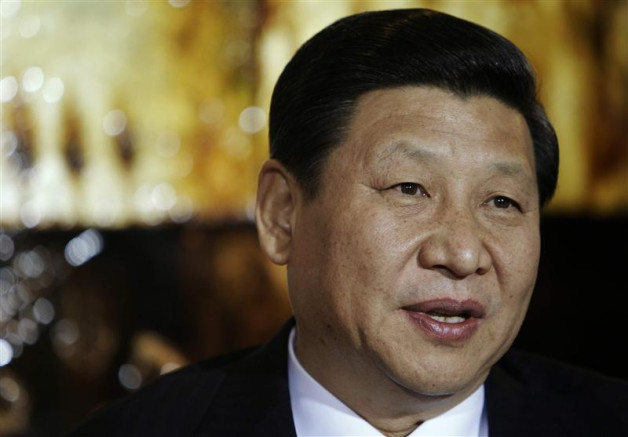 China's new president Xi Jinping has pledged to bring about a "great renaissance of the Chinese nation", paving the way for a more equitable society with a vow to stamp out government corruption.
His administration will end the policy of building show-piece government departments, and will curb expenditure on official receptions and diplomatic functions, Xi said.
"Chinese people living in our great motherland and this great era shall share the chance of living a splendid life, share the chance of realising the dream, share the chance of growing and improving along with the motherland," said Xi in his first speech as leader of the country.
At a rare news conference following the speech, and marking the close of the National People's Congress, Prime Minister Li Keqiang said: "Reform is about curbing government power. It is a self-imposed revolution.
"It will require real sacrifice, and it will be painful, like cutting the wrist. But this is necessary for development and demanded by people."
Li reiterated the government's newly redoubled efforts to establish the rule of law, acknowledging common complaints among citizens that justice is too often decided by personal contacts rather than by what is right.
Li dismissed US accusations of official Chinese government involvement in cyber-espionage and the hacking of American companies and government agencies, calling the charges "groundless accusations".
He said relations with the US must prioritise mutual interests rather than differences.
Those differences are likely to re-emerge later this week when US Treasury Secretary Jacob Lew visits China, with the issue of cyberattacks high on the list of US grievances.
Concluding the two-hour conference, Li acknowledged the international alarm at China's rapid economic rise.
He said many countries had concerns over the sustainability of China's growth and military and industrial strength.
In an attempt to allay those fears, he said China would not "force on others what we don't want ourselves".
Xi elaborated on his theme of a "dream for China", saying his priority lay in improving individual lives.
The conference is one of the few occasions each year when the country's top leaders subject themselves to public questioning.