Chinese President Xi Jinping has said the relationship between China and Moscow is at the "best time in history" as the bromance between him and Russian President Vladimir Putin deepens.
Xi, who is visiting Moscow on Monday (3 July), said China and Russia are each other's most trustworthy strategic partners. He is scheduled to meet Putin during his two-day state visit, which will be third meeting between the two leaders since the start of the year.
Although once the long-standing enemies, China and Russia have now completely resolved their border dispute, turning the 4,300km stretch into a "bond of friendship" between the two sides, China's Xinhua news agency cited Xi as saying ahead of his visit.
"President (Vladimir) Putin and I have built good working relations and a close personal friendship," Xi said. "I will start a state visit to Russia at the invitation of President Putin. I believe the visit will inject new impetus to the development of the China-Russia relations."
Russia's ambassador to China, Andrey Denisov too has described the meeting Putin and Xi as "a major event in bilateral political agenda".
Both the countries are reported to ink deals worth $10bn over the next two days. Their leaders are also likely to review more than a dozen intergovernmental agreements on cooperation in various sectors, including trade, energy, investment, infrastructure and agriculture.
But as the two countries agreed to align China's pet project, the Belt and Road Initiative, with the Eurasian Economic Union, these sectors have been growing rapidly, Xi said.
"We're discussing a number of draft documents, both on government and corporate levels. And we have dozens of documents relating to the former group," Denisov told TASS news agency.
Xi and Putin have met twice this year – once at the Silk Road Forum in Astana, the capital city of Kazakhstan, in May, and then during the Shanghai Cooperation Organisation summit in Tashkent, Uzbekistan in June. During this event, Putin noted that the upcoming meeting with Xi would have a "significant" impact on bilateral ties between the two countries.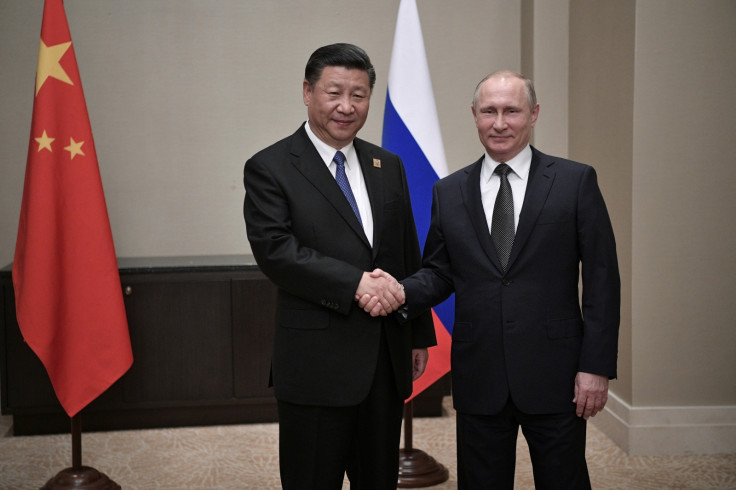 "By tradition, we use every opportunity to meet and to discuss bilateral relations and the international agenda," the Russian president had said, according to RT news.
After spending two days in Moscow, Xi will head to Germany for the G20 summit.
China started warming up to Russia in 2014 after much of the developed world froze Moscow out due to its role in the Ukraine crisis. But Beijing has remained quiet regarding Russia's alleged annexation of Crimea.