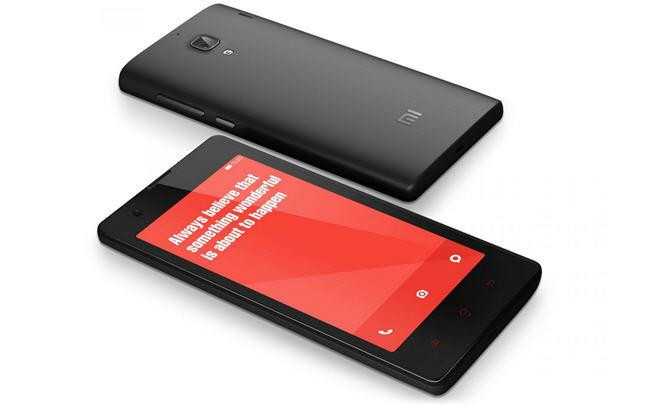 Xiaomi, which is often touted in media circles as the 'iPhone killer' has now reportedly sold close to 40,000 Redmi 1S smartphones costing Rs 5,999 (£60, USD100) in its second flash sale that was open on 9 September 2014, in India.
However, those fretting about not getting an opportunity to order the Xiaomi Redmi 1S in the second flash sale now have another opportunity to participate in the company's next flash sale that is scheduled to take place on 16 September.
Registrations for the 16 September flash sale will begin at 6 pm IST via Flipkart (a major e-commerce player in India).
Click here to navigate to Flipkart, and register yourself now, to buy Xiaomi's Redmi 1s smartphones in the 16 September flash sale.
Potential buyers express angst over 'limited stocks'
People registered to buy the device, but not getting an opportunity to buy a Redmi 1S unit in the recent flash sales, have taken to social networking site Facebook to express their angst against Xiaomi for not managing to stock in sufficient Redmi 1S handsets to cater to the increasing demand.
Various potential buyers have expressed disappointment over not being able to order a Xiaomi Redmi 1S despite having registered twice to buy the smartphone in the recently concluded flash sales.
A majority of people have also criticised Xiaomi's 'marketing approach' of conducting flash sales over Flipkart.
However, all these frustrations could be put to rest during Xiaomi's third flash sale during which a minimum of 40,000 Redmi 1S units are expected to be up for grabs.
Key hardware aspects of Xiaomi Redmi 1S
Xiaomi's Redmi 1S is certainly a 'value for money' smartphone considering its fairly mid-range hardware aspects, and the Rs 5,999 (£60, USD100) price tag.
The smartphone incorporates a 4.7in IPS display, runs on the Android 4.3 Jelly Bean operating platform, and is driven by a 1.6GHz quad-core Qualcomm Snapdragon 400 processor along with 1GB RAM.
Redmi 1S also features an 8MP primary camera and a 1.6MP secondary camera. The device also provides users 8GB internal storage that is expandable up to 32GB via an external microSD card.
A 2,000 mAh battery powers the entire Xiaomi Redmi 1S smartphone.
Considering the fact that 'value for money' devices are embraced in India, Xiaomi Redmi 1S (at least on paper) looks to challenge the yet-to-be-released Android One smartphones that are said to have a sub INR 6,000 price tag, and the Motorola E that is priced at Rs 7,000 (£70, USD116).