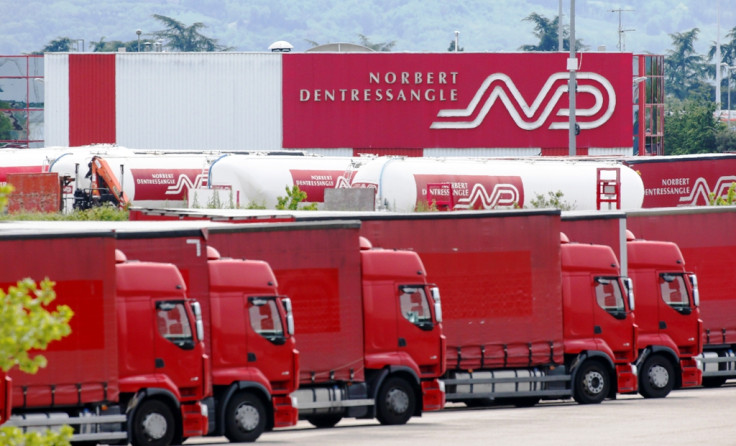 XPO Logistics will reportedly raise $3.26bn (£2.13bn, €2.98bn) through new equity and debt, partly to fund acquisitions, just a month after it agreed to pay $3.53bn to buy France's Norbert Dentressangle.
XPO proposes to raise $1.26bn from the sale of 28 million shares, or 21% of its common stock, to a consortium of 15 investors that include Singapore's sovereign wealth fund GIC and Canadian public pension funds Ontario Teachers' Pension Plan and Public Sector Pension Investment Board, at $45 per share, Reuters reported. XPO's shares finished at $49.16 in New York trade on 29 May.
US-based XPO will also market an issuance of $2bn in high-yield bonds. The firm is expected to announce both the equity and debt offerings on 1 June, the new agency added.
While a portion of the funds raised will be used to finance the Norbert Dentressangle deal, announced on 28 April, XPO will also deploy part of the money for new, unspecified acquisitions.
The acquisitions could be up to $3.75bn in size.
Morgan Stanley and JPMorgan are working on the debt transaction, with JPMorgan handling the non-dollar denominated tranches.
Pursued by Reuters, a representative for XPO refused to comment. Representatives for the banks did not immediately respond to requests seeking comment.
The fund raising highlights XPO's appetite for more mergers and acquisitions (M&A) after the deal with Norbert gave it access to Europe's largest logistics fleet network, alongside a fresh backlog of acquisition targets.
Norbert Dentressangle was one of three acquisitions announced by XPO in the first half of 2015. In May, XPO struck a deal to buy US-based Bridge Terminal Transport for $100m while in February it announced an agreement to buy UX Specialized Logistics.
In September 2014, GIC and the two Canadian pension funds invested $700m in XPO.