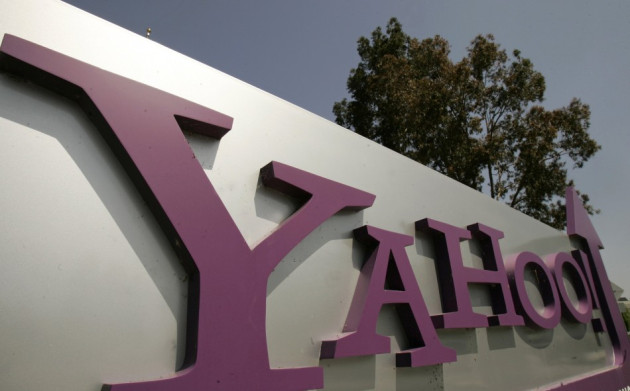 Internet giant Yahoo has reported an eight percent decline in its fourth-quarter profit primarily due to higher restructuring charges that more than offset an increase in revenues.
Net income attributable to the company in the fourth quarter declined to $272m (£173m, €202m), or $0.23 per share, from $296m, or $0.24 per share, in the prior-year quarter.
Excluding extraordinary items such as costs related to the closing of South Korea operations, net income increased to $370m, or $0.32 per share, from $307m, or $0.25 per share a year ago. The average analyst expectation was $0.28 per share, according to Reuters estimates.
Revenues for the first full quarter under new CEO Marissa Mayer rose 2 percent to $1.35bn from $1.32bn last year. Search revenues rose to $482m from $465m for the website, which attracts about 700 million surfers every month, while sales of display ads fell 3 percent to $591m.
Sales, excluding revenue passed to partner sites, rose 4 percent $1.22bn.
Nevertheless, the company's operating expenses rose to $1.16bn from $1.08bn, primarily due to higher restructuring charges, which surged to $77m from $16m in the year-ago quarter.
In 2012, the company cut more than 1,000 jobs amid worsening results and lack of direction. Marissa Mayer who became the new CEO of Yahoo in July was focusing more on building better mobile and social networking services rather than internet search providing, an area dominated by Google. Further, the company restructured a number of its online services to increase the amount of time users spent on its websites.
"During the quarter we made progress by growing our executive team, signing key partnerships including those with NBC Sports and CBS Television, and launching terrific mobile experiences for Yahoo! Mail and Flickr," Mayer said in the earnings release.
Yearly revenues at $4.99bn rose 2 percent for the first time since 2008.
Looking ahead, Yahoo expects revenue, excluding fees it pays to partner websites, to range between $4.5bn and $4.6bn in 2013. For the first quarter, revenue, excluding partner website fees, is expected to come in the range of $1.07bn to $1.1bn.
Despite being optimistic about the company's future, Mayer noted that the company would take a long time to revive its fortunes.
"While the road to growth is certain, it will not be immediate," said Mayer.