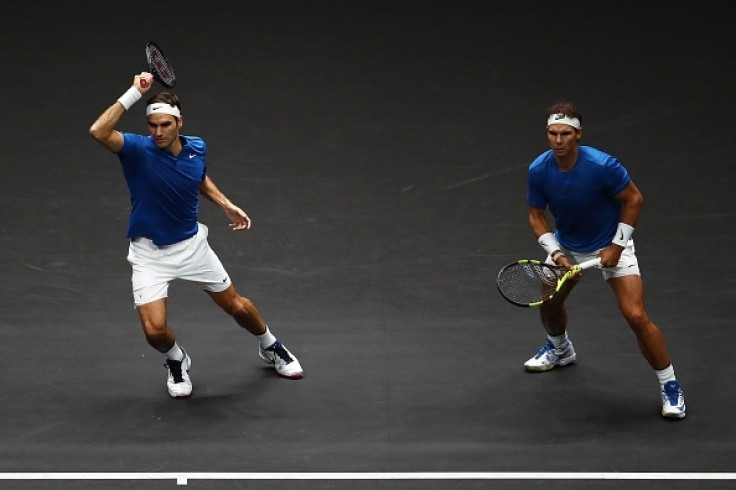 Former French Open champion Yannick Noah believes the next generation will be hoping for Roger Federer and Rafael Nadal to retire so that they can start winning more titles.
The duo have both experienced career resurgences in 2017, winning a combined 11 titles as well as splitting the four Grand Slams between themselves this year.
Meanwhile, the younger stars of tomorrow have struggled to compete, particularly in the Grand Slams, with only Alexander Zverev boasting the most success with five ATP titles this year as he currently stands as world number four.
John McEnroe recently claimed the next generation were struggling to win titles because of the presence of the Big Four as well as the fact that they have failed to take advantages of opportunities.
Noah agrees, stating that the young players are unfortunate to be facing some of the best players in the same era.
"(The) younger guys are doing well, but they have not been lucky," Noah told ABC, as quoted on Tennis World USA. "They are facing probably the best three players ever in the same era. That's very unusual."
"You can have two, but not three. Nadal, Federer, Djokovic and also Murray. Having the chance to breakthrough between them is very tough.
"In order to win a Grand Slam title you need to beat one, two or three. It's almost impossible. I am sure that 20 or 22-year-olds are wishing Federer and Nadal (would) retire: now do you let us play?'"
When asked if he expects the younger players to do more to change their fortunes, Noah disagreed, adding that the competition is much harder today than it was during his time.
"Nope, because to be world no. 6 or 7 you have to be a great player," he explained. "It's something people tend to forget. In tennis you play every day and it's even tougher."
"If you are no. 7 and you play a tournament without being at 100%, it's easy to lose to no. 40. At my time, although you were not doing well, if you were not focused enough, if you were no. 5, you didn't lose to no. 14. It makes Roger and Rafa so special and incredible."