Roger Federer is not giving up fighting his long-term rival Rafael Nadal for the year-end number one ranking but says it is unlikely that he will overtake the Spaniard before the end of the season.
Nadal is currently top of the men's singles ranking and is 2360 points ahead of the number two ranked Swiss ace. There are four tournaments left before the end of the season including the on-going Shanghai Masters and Federer believes he will only achieve world number one status if he wins all the four events.
The 36-year-old is aware that it will be a huge task to go unbeaten until the end of the campaign, but made it clear that he will not be affected by the failure of not achieving the number one ranking as it was not his goal when he started the campaign ranked 17 in the world.
The points gap between the top two players, who have shared all four Grand Slams between them in 2017, would have been smaller had Federer not suffered a minor back injury during the Montreal Masters.
It forced the Swiss star to miss the Cincinnati Open and was not in peak condition at the US Open, which Nadal went on to win and extend his lead. Federer does rue his misfortune, but is happy with his season and is currently preparing to have a strong end without focusing too much on the outcome.
"I can't play more than I'm already playing," Federer said, as quoted by the Express. "I can only control my draw."
"I can't control how well he's playing. Because he's playing so well, it's going to make things more difficult.
"But I know that if I want to finish world No 1 I've got to win here and World Tour Finals and Paris and Basel, whatever it may be. It becomes more and more unlikely, which is totally fine, because I never entered this season with the goal being world No 1," the 19-time men's singles Grand Slam champions explained.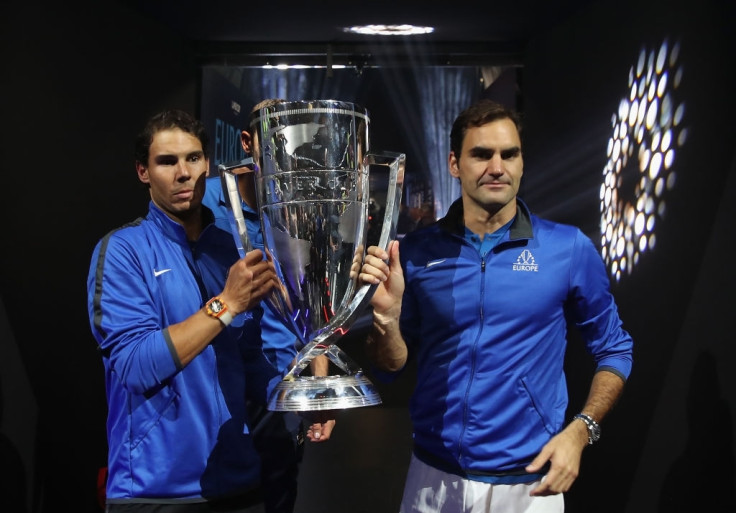 "It was really unfortunate for me that I hurt myself in Montreal, because then that would have been a cool race maybe going on in Cincinnati, even if I would have lost, and then into the US Open feeling better.
"Unfortunately, it never happened. So I was kind of close, but not really because I was hurt. It's all good, you know. I'm just going to plan well, just going to try to have a strong finish to the season and see what happens, but clearly I'm aware it's highly unlikely at this point," he added.